Whitehaven woman 'missing' in Fiji was at eco retreat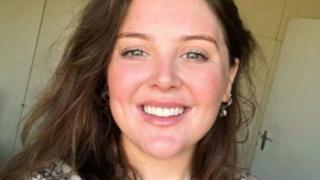 A British woman reported missing in Fiji has been found after pictures of her were spotted online.
Lydia O'Sullivan, 23, from Cumbria, had not contacted her family since she arrived on the South Pacific island in February.
But she was discovered after her family found she had been at a mountain retreat with limited internet access.
Her sister said she was "safe and well, oblivious to the world search party looking for her".
Ms O'Sullivan's mother has spoken to her, Franciene Nicholson added.
In a Facebook post, she said the family was "absolutely elated".
"Sometimes social media is portrayed in a negative light but today is a great day for the power of Facebook, positivity and community spirit it can bring," she said.
Ms O'Sullivan was spotted in pictures posted on the Namosi Eco Retreat's Facebook page after she had not made contact since 28 February.
Cumbria Police had launched an appeal to find Ms O'Sullivan, who is originally from Whitehaven but currently living in New Zealand.
The force confirmed she had been found.