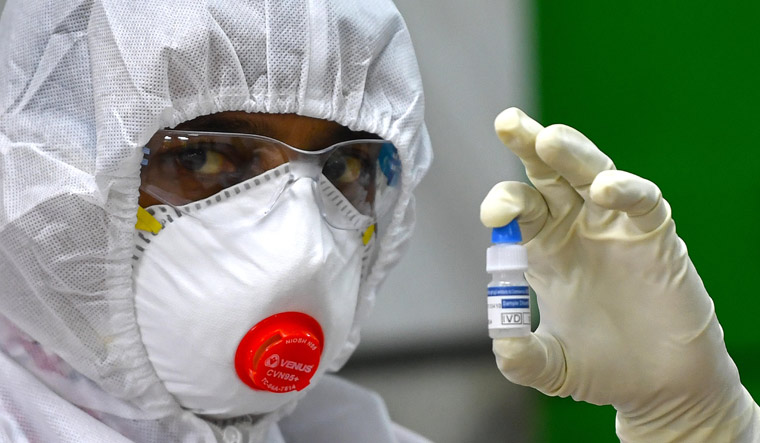 The US Centers for Disease Control and Prevention (CDC) has committed $3.6 million to assist India government's response to the COVID-19 pandemic, a statement issued by the US Embassy in New Delhi said on Tuesday. "These resources will support prevention, preparedness, and response activities in India," it added.
This funding seeks to strengthen and support the government's efforts to increase laboratory capacity for testing, through serology and virology, for the SARS Cov 2 virus, which causes Covid-19. "The funds will also be used to support the development of Infection Prevention and Control (IPC) centres of excellence that can improve the ability of hospital networks to detect COVID-19 and strengthen local health systems through enhanced surveillance and monitoring systems. The CDC will work with local partners to assist in the development of a strong public health workforce to support India's capacity to respond not only to this pandemic but to future threats as well," the statement claimed. The scope of support will include planning for health emergency operation centres to further strengthen public health emergency management capacities. In addition, the CDC India programme will provide technical assistance to the Indian government.
The US government had, on April 30, committed $3 million through USAID for the Partnerships for Affordable Healthcare access and Longevity (PAHAL) project, and $2.9 million, on April 6, again through USAID for two other other projects one through the John Hopkins affiliated NGO Jhpiego and another for a World Health Organisation project.
India has intensive tie-ups with the US in healthcare and science. In fact, the announcement on Monday on Bharat Biotech and the Indian Council of Medical Research partnering in a vaccine search for COVID 19 is also part of an initiative where US institutes are involved.
Meanwhile on Monday, external affairs minister S. Jaishankar was part of a video conference in which US secretary of state Mike Pompeo interacted with foreign ministers of Australia, Brazil, Israel, Japan and South Korea. The conference was to discuss "the importance of international cooperation, transparency, and accountability in combating the Covid-19 pandemic and in addressing its causes," according to spokesperson Morgan Ortagus. "They also discussed collaboration towards preventing future global health crises, reaffirming the importance of the rules based international order," he added.