This Indian classical fusion dance version of OK Jaanu's 'Humma Humma' is just awesome
Express News Global
After all, they do say imitation is the best form of flattery!
By: Trends Desk | Kolkata | Updated: January 23, 2017 1:22 am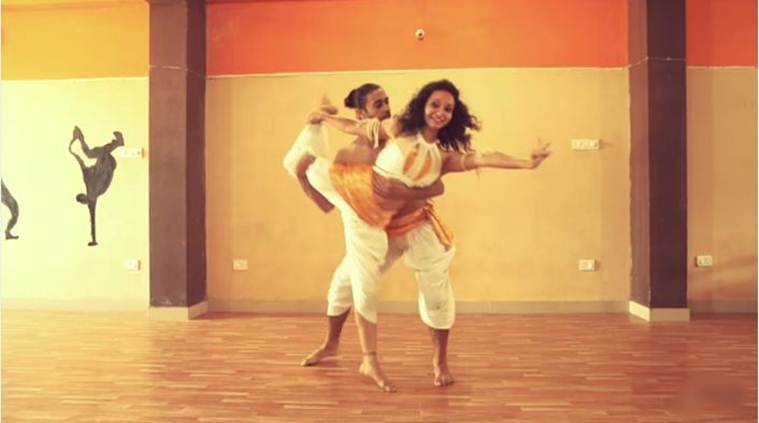 This duo fused Bharatnatyam, Bollywood and contemporary styles to give us an awesome fusion number. (Source: Priya Kumar/Youtube)Our love and admiration for AR Rahman's music has been pretty much eternal – much before he became a Grammy Awardee or an Oscar-winning music composer. For his ardent fans, these international accolades are a belated recognition of a musical genius. In fact, many have argued that his 1990s' creations of Roja, Bombay and Rangeela are evergreen, much more than his recent works. Well, best or not these have always remained very close to our hearts. And that is the reason why almost after 20 years, people are still going gaga over 'Humma Humma' and 'Urvasi Uravsi' – the originals as well as the new renditions.
Recently, the hit Rahman numbers were recently rearranged and we could not decide which one we liked more. In fact, the 'Humma Humma' remix for OK Jaanu has fans divided – while old-timers and purists have lashed out saying the latest version is a catastrophe, the younger generation seems to have connected well with this Rahman classic.
After all, they do say imitation is the best form of flattery!
Now, as if Shraddha Kapoor and Aditya Roy Kapur sensuously dancing to the song – which has a new rap section by Badshah as well – wasn't enough, we have a classical dance-inspired version that has people showing a huge thumb's up.
Choreographer Priya Kumar Varunesh, of Dance Indian Dance fame, paired up with Satvik Mahajan to create a Bharatnatyam, Bollywood and contemporary style-fused 'Humma Humma' version, and we LOVE it!
However, this is not the time she impressed us with her fusion number. Remember last year when we were amazed to see three women dancing Bharatnatyam to Ellie Goulding's 'Love Me Like You Do'? Yes, Varunesh was among one of them.
Watch video here (viral)
its lyrics by heart, it's time for you to test your skills.