This Day in History: March 11close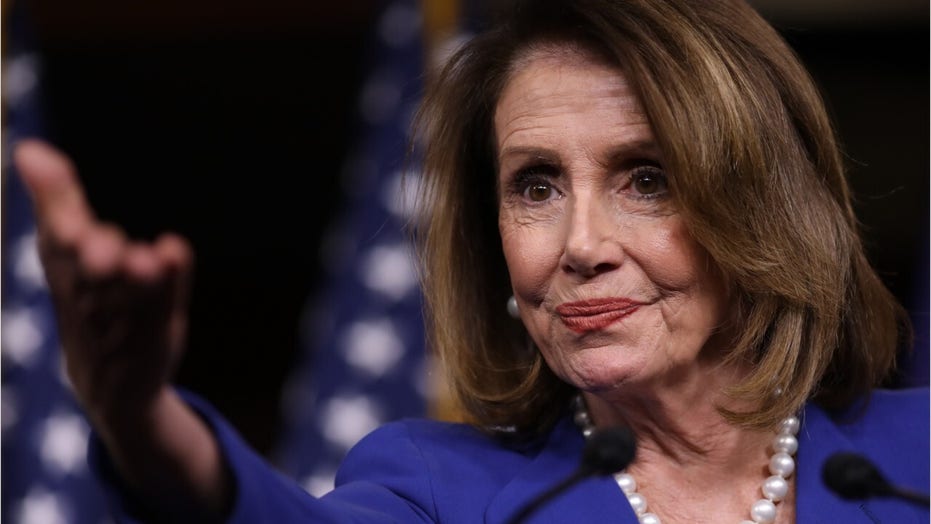 Video
Take a look at all of the important historical events that took place on March 11th.
On this day, March 11 …
2019: House Speaker Nancy Pelosi is quoted in the Washington Post as saying she is not in favor of impeaching President Trump because it would be too divisive, saying he's "just not worth it." (Trump would be impeached nine months later, on Dec. 18, 2019.)
Also on this day:
1513: Giovanni de' Medici is proclaimed pope, succeeding Julius II; he takes the name Leo X.
1888: The Blizzard of '88, also known as the "Great White Hurricane," begins its onslaught on the northeastern United States, resulting in some 400 deaths.
1918: The first apparent confirmed U.S. cases of a deadly global flu pandemic are reported among U.S. Army soldiers stationed at Fort Riley, Kan. (The worldwide outbreak of influenza would kill an estimated 20 million to 40 million people.)
1935: The Bank of Canada begins operations.
1941: President Franklin D. Roosevelt signs the Lend-Lease Bill, which would provide war supplies to countries fighting the Axis powers in World War II.
1954: The U.S. Army charges that Sen. Joseph R. McCarthy, R-Wis., and his subcommittee's chief counsel, Roy Cohn, have exerted pressure to obtain favored treatment for Pvt. G. David Schine, a former consultant to the subcommittee. (The conflict would culminate in the Senate Army-McCarthy hearings that April through June.)
1959: The Lorraine Hansberry drama "A Raisin in the Sun" opens at New York City's Ethel Barrymore Theater.
1977: More than 130 hostages held in Washington, D.C., by Hanafi Muslims are freed after ambassadors from three Islamic nations joined the negotiations.
1985: Mikhail S. Gorbachev is chosen to succeed the late Konstantin U. Chernenko as general secretary of the Soviet Communist Party.
1993: Janet Reno is unanimously confirmed by the Senate to be U.S. attorney general.
2003: After a four-day walkout that cost New York City $10 million, Broadway musicians settle the first strike on the Great White Way in nearly 30 years.
2004: Ten bombs explode in quick succession across the commuter rail network in Madrid, Spain, killing 191 people in an attack linked to al-Qaeda-inspired militants.
2011: A magnitude-9.0 earthquake and resulting tsunami strike Japan's northeastern coast, killing nearly 20,000 people and severely damaging the Fukushima Dai-ichi nuclear power station.
2014: Sen. Dianne Feinstein, D-Calif., the head of the Senate Intelligence Committee, says the CIA interfered with a congressional investigation into the agency's possible use of torture in terror probes during the Bush administration.
2019: The Trump administration proposes a $7.1 billion funding cut to the Department of Education.