This Day in History: August 17close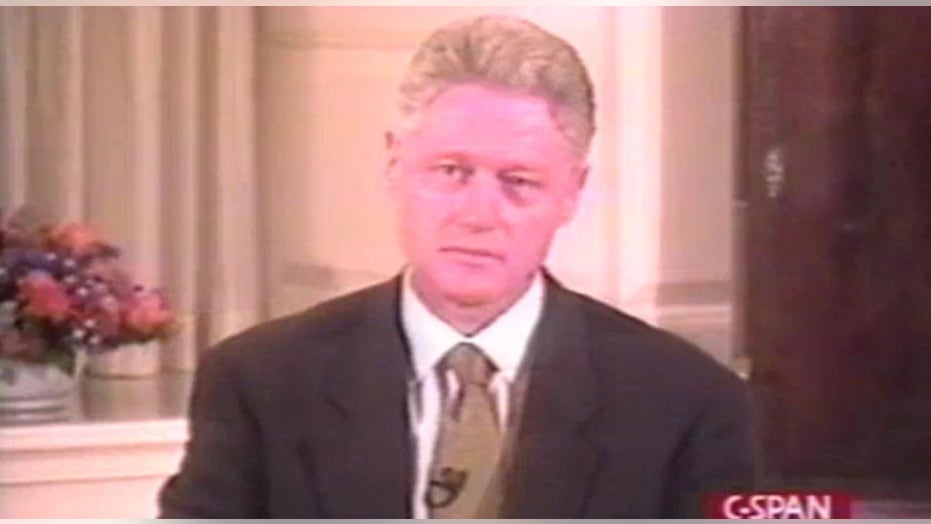 Video
Take a look at all of the important historical events that took place on August 17.
On this day, Aug. 17 …
1998: President Bill Clinton gives grand jury testimony via closed-circuit television from the White House concerning his relationship with Monica Lewinsky; he then delivers a TV address in which he denies previously committing perjury, admits his relationship with Lewinsky was "wrong," and criticizes Kenneth Starr's investigation.
Also on this day:
1863: Federal batteries and ships begin bombarding Fort Sumter in Charleston harbor during the Civil War, but the Confederates manage to hold on, despite several days of pounding.
1943: The Allied conquest of Sicily during World War II is completed as U.S. and British forces enter Messina.
1978: The first successful trans-Atlantic balloon flight ends as Maxie Anderson, Ben Abruzzo and Larry Newman land their Double Eagle II outside Paris.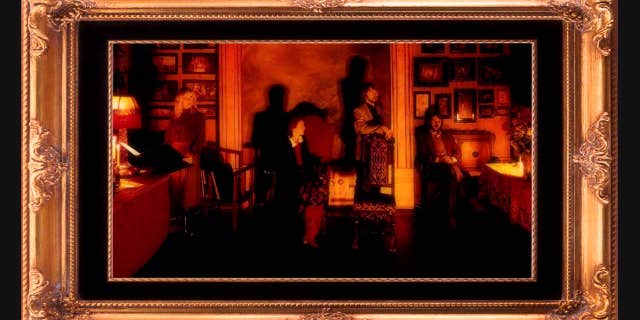 ​​​​​​1982: The first commercially produced compact discs, a recording of ABBA's "The Visitors," are pressed at a Philips factory near Hanover, West Germany.
1985: More than 1,400 meatpackers walk off the job at the Geo. A. Hormel and Co.'s main plant in Austin, Minn., in a bitter strike that lasted just over a year.
1987: Rudolf Hess, the last member of Adolf Hitler's inner circle, died at Spandau Prison at age 93, an apparent suicide.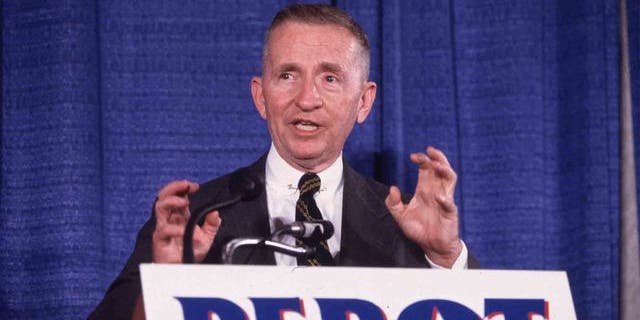 Ross Perot (Arnold Sachs/Consolidated News Pictures/Getty Images)
1996: The Reform Party announces Ross Perot has been selected to be its first-ever presidential nominee, opting for the third-party's founder over challenger Richard Lamm.
1999: More than 17,000 people are killed when a magnitude 7.4 earthquake strikes Turkey.
2009: President Barack Obama, addressing the Veterans of Foreign Wars in Phoenix, chastises the defense industry and Congress for wasting tax dollars "with doctrine and weapons better suited to fight the Soviets on the plains of Europe than insurgents in the rugged terrain of Afghanistan."
2014: U.S. Attorney General Eric Holder orders a federal medical examiner to perform another autopsy on the remains of Michael Brown, a Black Missouri teenager whose fatal shooting by a White police officer spurred violent protests and heated national debate over race relations.
2018: Tesla CEO Elon Musk, in an interview with The New York Times, says he's been overwhelmed by job stress, an admission that pushes down the stock value of the electric car company and brings pressure on its board to take action. Shares in Tesla tumble about 9 percent.
2019: President Trump says his administration is giving "major consideration" to designating the Antifa movement a terrorist organization, as the city of Portland, Ore., was preparing for dueling weekend protests between right-wing demonstrators and the far-left group.