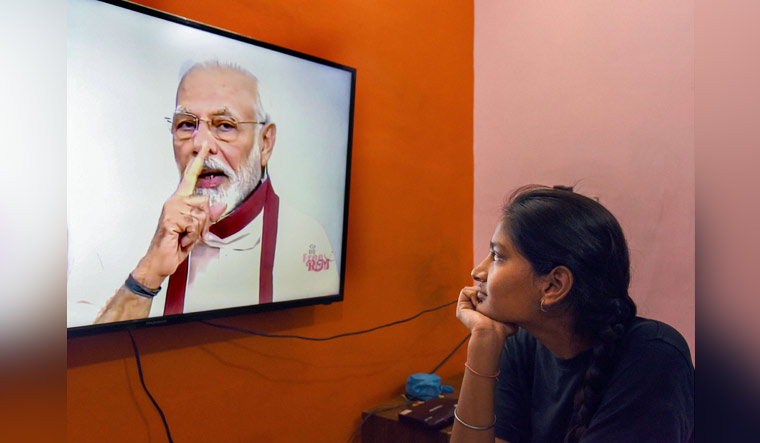 Prime Minister Narendra Modi addressed the nation on Tuesday, a day after he met chief ministers of all states and Union territories to discuss the way ahead during the COVID-19 pandemic.
While the prime minister announced Rs 20 lakh crore package to tide over the economic crisis caused by the pandemic and said the details about fourth phase of the lockdown will be made known before May 18, these announcements came after a long introduction about the current situation.
In his introduction, Modi said about how the virus has ravaged the world and how the world is engaged in a fierce battle against the pandemic. He also said the crisis showed the importance of self-dependent India.
While the prime minister was setting the tone for the big ticket announcement that was to come with his long introduction, people have been awaiting impatiently for the prime minister to come up with guidelines for the way ahead.
The long introduction resulted in 'skip intro' trending on Twitter.
"Modji's speech should have a Skip Intro button," wrote one user.
"I just hope , this time his speech has "Skip Intro" button," wrote another.
"Modiji took too long to come to the point. We definitely need the skip intro option."
Another user wrote: "If Netflix starts uploading video of Modi Ji's Speech with skip intro option >> then only thing you will listen".
"Me waiting for Modiji to come to the point in his speech, next time it should come with a Skip Intro option," wrote another.
In his speech, the prime minister had also hinted at big-ticket economic reforms in coming days, adding details of the economic package will be given by Finance Minister Nirmala Sitharaman.