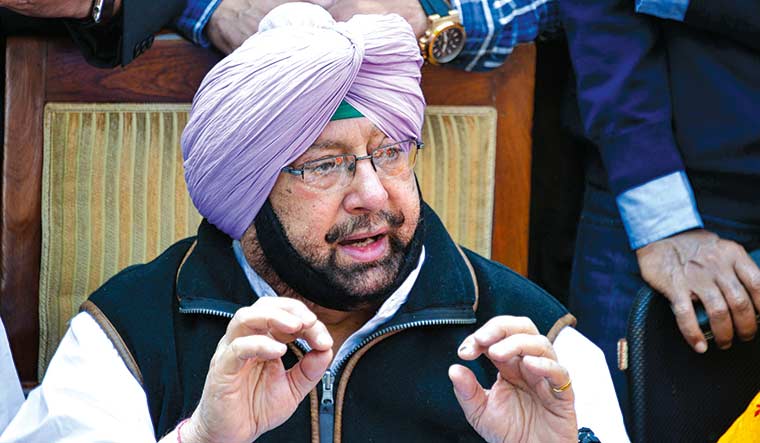 Reacting to the Central government's advisory on sending migrants and others back to their native states, Punjab Chief Minister Captain Amarinder Singh has urged Prime Minister Narendra Modi to run special trains for the same.
Singh has written a letter to PM Modi raising the issue that not only Punjab but other states have also had large number of workers stuck due to the lockdown, and cannot not be transported by buses. "The feasible option is special trains, which the Railways may run from point to point, keeping in view the number of persons to be transported to a given destination," he stated in the letter.
"Ludhiana alone has over seven lakh migrant laborers and over a million in the entire state. Though we are still collating the data, approximately 70 per cent of the laborers in Punjab hail from Bihar, and the movement of such large numbers is possible only through trains, with proper screening to be done at the time of departure. Centre has been apprised of the fact," Singh said.
The chief minister also addressed DCs and SSPs in the state via video conferencing. The DCs have been asked to start preparing a database of migrant labourers as per their native states. Special officers shall be appointed to coordinate with each of these states.
Punjab is facing a major spurt in COVID-19 cases as people stranded and brought back from Nanded in Maharashtra and Rajasthan have tested positive. This led to a major spike in cases (105) in the last 24 hours, creating an increased demand for resources.
The state claims that while it has been looking well after migrants, a majority are insistent on returning, and thus trains should be started at the earliest.