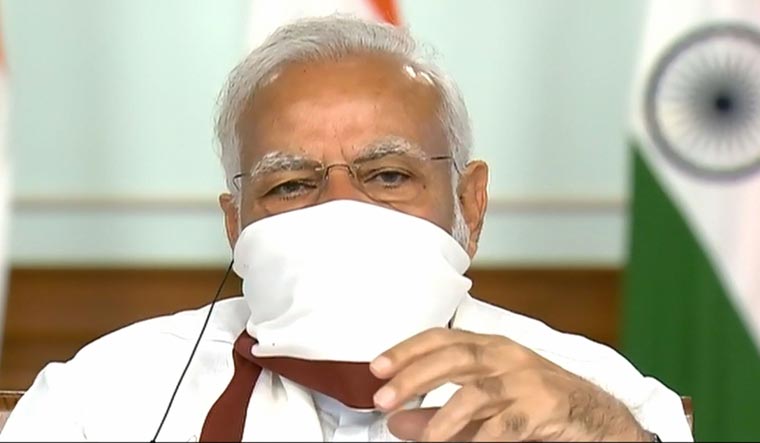 As demands grow for stimulus package, Prime Minister Narendra Modi held a cabinet meeting on Thursday to discuss ways to revive the business sentiment in the country. Modi stressed on evolving strategies to attract more foreign investments into India as well as to promote local investments.
During the meeting, attended by Finance Minister Nirmala Sitharaman, Home Minister Amit Shah, Commerce Minister Piyush Goyal, MoS Finance Anurag Thakur and senior officials, it was discussed to put in place a scheme to promote more plug and play infrastructure in the existing industrial plot, estates in the country and provide necessary financing support.
The plug and play scheme was earlier unveiled during 2015 budget for the big ticket infrastructure projects where all the necessary approvals are place before any project or land is auctioned to a private player to start business. Under this methodology, anyone wishing to start a new project can do it immediate without having to worry about any approval or logistics support.
The prime minister directed that action should be taken for a more proactive approach to handhold the investors, to look into their problems and help them in getting all the necessary Central and State clearances in a time bound manner.
This is prompted by the global sentiment where many want to move their manufacturing out of China and reduce their dependence on that country. The government has already approved schemes for local manufacturing of mobile phones and APIs used for pharma sector so that country need not depend on China as COVID-19 pandemic has shown the shortcomings of that dependence.
Sources said various strategies to bring investments into India in a fast-track mode and to promote Indian domestic sectors were discussed. Also, detailed discussions were held on guiding states to evolve their strategies and be more proactive in attracting investments.
The government is expected to announce various steps easing control after the current phase of lockdown ends on May 3. The relaxations are likely for the districts which are not the hotspots.
Modi said the reform initiatives undertaken by various ministries should continue unabated and action should be taken in a time bound manner to remove any obstacles which impede promotion of investment and industrial growth.