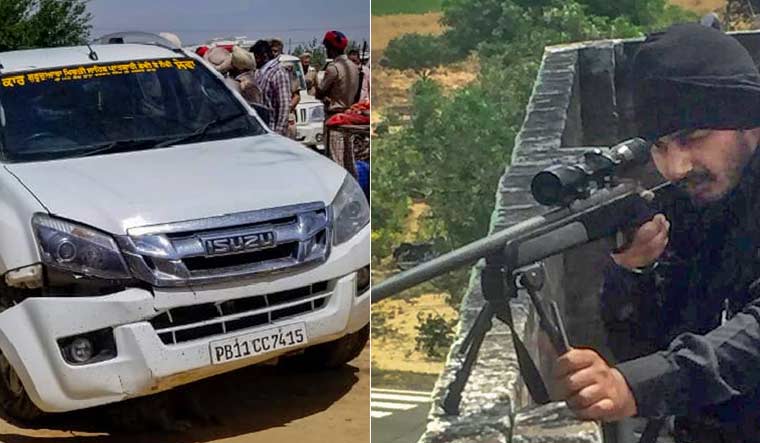 Condemning the attack on a police party at a vegetable market in Patiala this morning by a group of Nihang Sikhs, wherein an Assistant Sub-Inspector's hand was chopped off, Punjab Chief Minister Amarinder Singh said the state would not tolerate any attack on front line workers.
"They are out risking their own lives to keep us all safe despite the pandemic threat. Any act against them is an act against the state. We will take the sternest possible action against them and I reissue warning that there will be zero tolerance for curfew violation," said Singh.
Issuing an official statement, state DGP Dinkar Gupta said that 11 Nihang Sikhs including a woman were arrested in connection with the attack.
The concerned Dera head, Baba Balwinder Singh, has been named the key perpetrator of the attack, wherein the accused holed themselves up inside the Nihang Dera Complex and fired at the police team that went in to flush them out, even threatening to blow up LPG cylinders.
One Nihang Dera member, Nirbhav Singh, suffered a bullet injury in the incident and was immediately moved to Patiala hospital. ASI Harjeet Singh was severely injured, his hand having been cut off by one of the Nihang Sikh members wielding a sword.
DGP Dinkar Gupta said a huge cache of weapons including handheld weapons such as 'barchhe' and 'kirpans' and used cartridges were seized from the accused, in addition to two petrol bombs, LPG cylinders, five bags of poppy husk, other drugs in commercial quantities and Rs 39 lakh in cash. Some bottles with chemical substances were also found inside the premises.
Separate cases have been registered against the accused. One has been registered for the incident at the vegetable mandi, against Balwinder Singh, Jagmeet Singh, Bant Singh and Nirbhav Singh under IPC sections 307 (attempt to murder), 323 (voluntarily causing hurt), 324 (voluntarily causing hurt with dangerous weapons), 326 (voluntarily causing grievous hurt with dangerous weapons or means), 353 (assault or criminal force to deter public servant from discharge of his duty), 186 (obstructing public servant in discharge of public functions), 332 (voluntarily causing hurt to deter public servant from his duty), 335 (voluntarily causing grievous hurt on provocation), 148 (rioting, armed with deadly weapon), 188 (disobedience to order duly promulgated by public servant) as well as section 51 of the Disaster Management Act (punishment for obstructions under the act).
The second case has been registered against 11 persons, including a woman, for attempt to murder, attack on police under section 54 of the DMA, as well as under provisions of the explosives act, the Unlawful Activities Prevention Act (UAPA) and the Arms Act.
Another case under the National, Drugs and Psychotropic Substances Act, 1985 was also registered for recovery of five bags of poppy husk and other drugs from the Khichri Sahib Complex, Balbera village, where the Nihangs were living. Their property will also be attached on account of the recovery of a commercial quantity of drugs.
Injured policeman's hand re-attached after seven-and-a-half hour long surgery
ASI Harjit Singh, whose hand was cut off with a sword during the attack at the vegetable mandi, underwent plastic surgery at PGIMER, Chandigarh for suturing back his hand.
Punjab Chief Minister Amarinder Singh tweeted saying doctors had successfully re-attached the severed hand of the injured policeman after a seven-and-a-half hour surgery.
"I am happy to share that a 7 1/2 hour long surgery has been successfully completed in PGI to repair the severed wrist of ASI Harjeet Singh. I thank the entire team of doctors and support staff for their painstaking effort. Wishing ASI Harjeet Singh a speedy recovery," Singh tweeted.
Meanwhile, Union minister Hardeep Singh Puri has demanded exemplary punishment against the accused.