Oscars 2017 live updates: La La Land wins first Oscar, Mahershala Ali and Viola Davis big winners
Express News Global
Oscars 2017 live updates: Maheshala Ali and Viola Davis won in the Supporting Actor categories as Dev Patel lost out. The Jimmy Kimmel-hosted show started on a musical note and lot of political statements.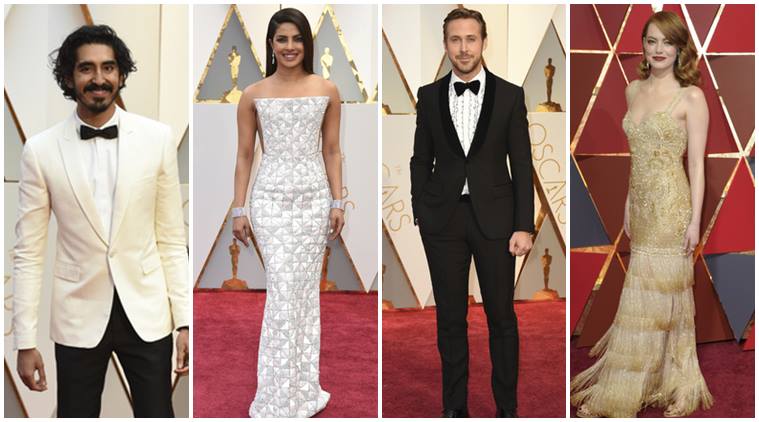 Oscars 2017 live updates: Will the 89th Academy Awards belong to La La Land or Moonlight? Can Dev Patel clinch an Oscar? Here's what the night has in store.Welcome to Oscars 2017 live blog with live updates of 89th Academy Awards.
Politics and performances went hand in hand at the 89th Academy Awards being hosted by Jimmy Kimmel. With biggie La La Land's 14 nominations, including nods for Emma Stone, Ryan Gosling, Damien Chazelle, the night has started on just the right note. Earlier, we saw Priyanka Chopra walking the red carpet with Hollywood biggies such as Dwayne Johnson. However, the first award of the night — the Best Supporting Actor nod — went to Mahershala Ali for Moonlight, leaving Dev Patel high and dry. Viola Davis won the Best Supporting Actress award. Iran's The Salesman wins the best Foreign Film award in a political statement by the Oscars while Zootopia won the Best Animated Film.
8.50 am: A couple just got married live during Oscars ceremony. And the one who got them married? Denzel Washington.
8.47 am: Kimmel makes the entire auditorium shout Mahershala as some lucky tourists get a tour.
8.44 am: Best Production Design Oscar goes to La La Land.  It is the film's first Oscar for the night.
8.41 am: The Animated Feature Film Oscar goes to Zootopia.
8.38 am: Animated short film goes to Piper.
8.35 am: Asghar Farhadi sent a written statement as he decided not to attend the ceremony in protest of Donald Trump's immigration ban. He said in his statement, "My absence is out of respect for the people of my country" and in protest of "inhumane" ban.
8.26 am: Best Foreign Language Film goes to Asghar Farhadi for The Salesman. It is by far the most political statement at the Oscars.
8.22 am: Kimmel says Viola Davis just got nominated for Emmys after giving that acceptance speech at Oscars.
8.19 am: Viola Davis gets a standing ovation as she accepts the Best Supporting Actress award, thanks 'O captain, My captain' Denzel Washington for putting two people in the driver's seat in the film. "We are the only profession that celebrates what it means to live a life," says Viola as she talks about the importance of telling stories.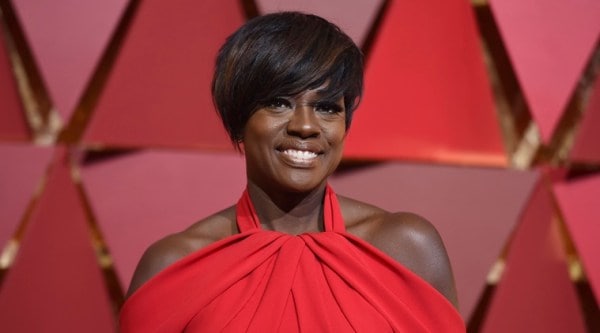 8.11 am: The Oscar for Best Actress in a Supporting Role goes to Viola Davis for Fences.
8.08 am: In case you missed any Jimmy Kimmel joke, here are all of them in one video.
8.05 am: It is raining candies and as Kimmel says, if guests pay them, there can be avocados too!
8 am: The Oscar for Best Sound Mixing goes to Hacksaw Ridge, the film's first award of the night.
7.57 am: Oscar for Best Sound Editing goes to Arrival (Sylvain Bellemare).
7.52 am: Kimmel reveals who are the people handing out trophies at Oscars — they are all winners of student Academy Awards.
7.45 am: Dwayne Johnson talks about bringing 'this planet together' by singing his song from Moana. He is there to introduce the second performance.
7.41 am: Best Documentary Feature goes to OJ Made in America.
7.37 am: Katherine Johnson is invited on stage, gets a standing ovation. She inspired Hidden Figures.
7.31 am: Suicide Squad is an Oscar-winning movie, even if it is for best make-up and styling.
7.30 am: Oscar for Best Costume Design goes to Fantastic Beasts and Where to Find them (Colleen Atwood).
7.26 am: Kimmel is back and he's made a joke about anyone from CNN, New York Times or any publication with the word "times" in to leave the building. You're going to get hella drunk tonight if you're playing the Trump joke drinking game.
7.19 am: The Supporting Actor (Male) award goes to Mahershala Ali. Dev Patel loses the award.
7.08 am: Jimmy Kimmel is burying the hatchet with Matt Damon!
7 am: Justin Timberlake begins Oscars 2017 on a musical, non-political note. He had the whole theatre dancing with him.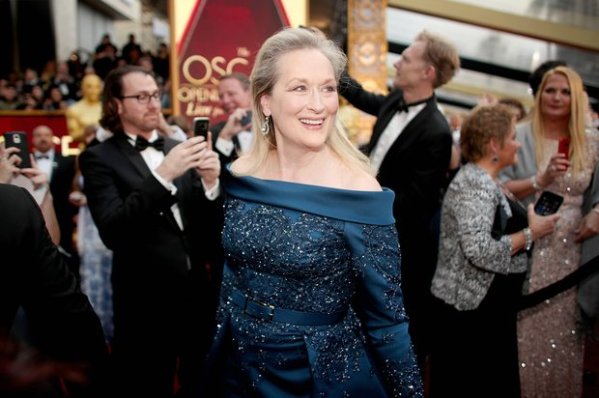 6.45 am: A favourite for clinching an Oscar for Best Supporting Actor, Mahershala Ali.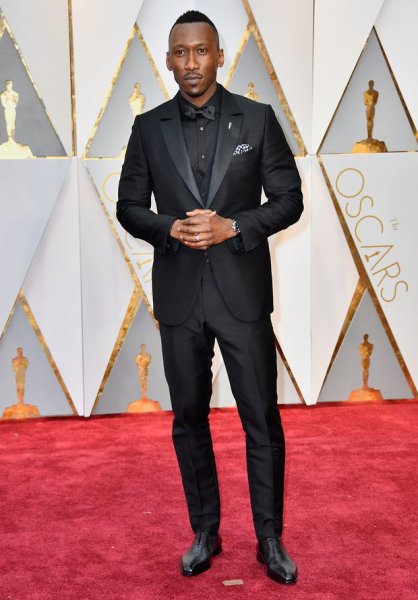 6.40 am:  While some celebrities like Viggo Mortensen and Scarlett Johansson ignore the bleacher crowd, Timberlake stopped to lead a cheering war between two sections. As wife Jessica Biel stood by in a stunning gold dress, Timberlake put his hand to his ear to draw applause. Then he'd judge which section was winning by raising and lowering his hands
6.34 am: An Academy interview with Oscars 2017 nominee for Best Supporting Actor Dev Patel (Lion).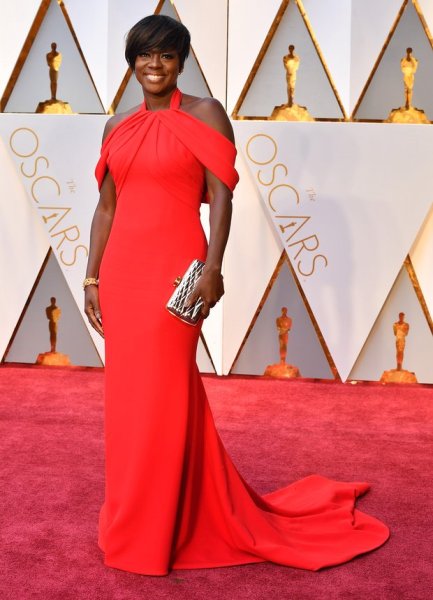 6.25 am:  Justin Timberlake says the beginning of the Oscars is going to be free of politics. Timberlake said, "Watch the top of the show, it will be very un-political. I can promise you that."
6.18 am: Priyanka Chopra arrives on the red carpet as she tones down her game in a Ralph and Russo white-and-silver panel dress. Her make-up is barely there.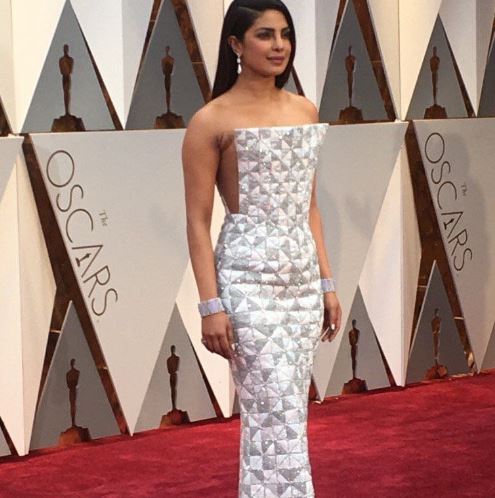 6.12 am: Emma Stone brings La La Land right to the Oscars doorstep as she shows up in a dress which is meant to be danced in.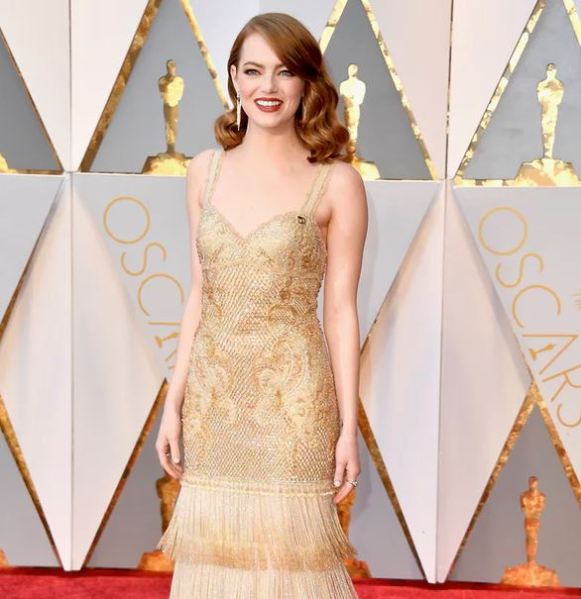 6.03 am: Dakota Johnson misses the bus with her dress which strongly resembles curtains.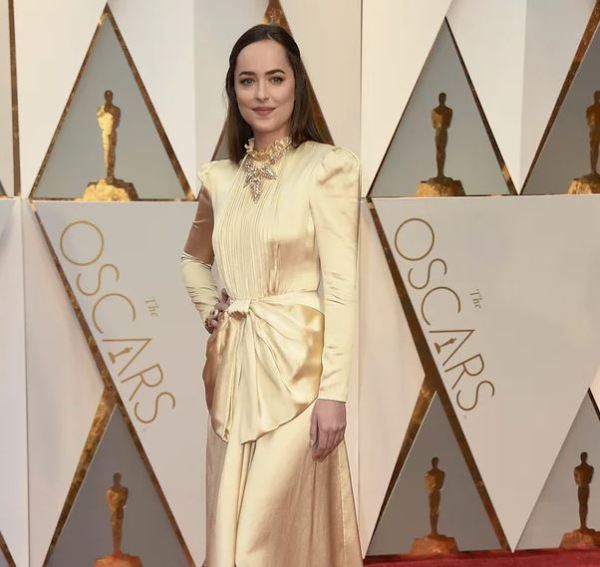 Oscars 2017 are not only attracting the best names in Hollywood, but the 89th Academy Awards also promise to be the most politically charged ceremonies thanks to President Donald Trump's ascension. With Dev Patel's nomination in the Best Supporting Actor category for Lion and Priyanka Chopra ready to walk the red carpet, India has special reasons to look forward to the Jimmy Kimmel-hosted show. Among those nominated for the 89th Academy Awards, the twinkle-toes La La Land is a clear favourite. The Damien Chazelle musical has 14 nominations including best directing, best picture and best original screenplay. The film's stars Emma Stone and Ryan Gosling both received best acting nods.
The coming-of-age tale Moonlight and sci-fi thriller about loss and hope Arrival have received eight nominations each.
Watch | 2017 Oscars: Jimmy Kimmel To Host 89th Academy Awards
The other actors nominated along with Gosling include Casey Affleck, Andrew Garfield, Viggo Mortensen and Denzel Washington. Ruth Negga, Isabelle Huppert, Natalie Portman and Meryl Streep are among those who got best actress noms. Dev Patel has been nominated in a supporting role category for Lion.
Those vying for best picture category in addition to La La Land are Arrival, Fences, Hacksaw Ridge, Hell or High Water, Hidden Figures, Lion, Manchester by the Sea and Moonlight.
 Best Supporting Actor nominee Dev Patel arrives at the Oscars 2017 red carpet. Will he win an award for Lion tonight?