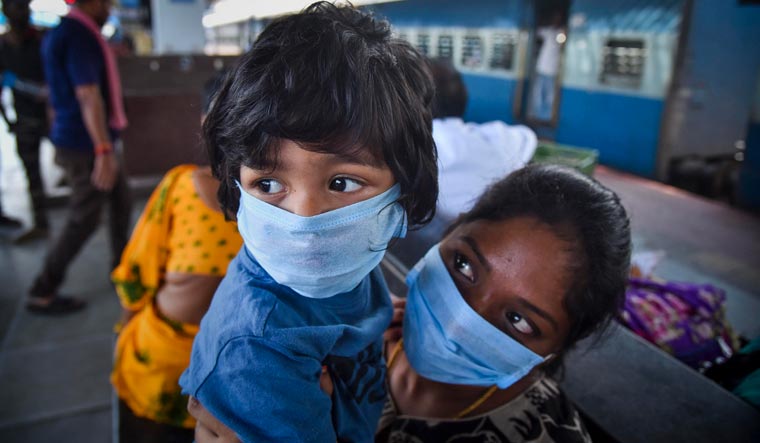 A special train carrying migrant labourers from Kerala will leave on Friday. The announcement of this train service comes hours after the Railways launched a special train from Telangana to Jharkhand with migrants, its first passenger service since late March.
The train, bound for Bhubaneswar in Odisha, will leave Aluva railway station in Ernakulam district at 6pm, said Railway sources.
The train will carry around 1,200 migrant workers stranded in Kerala following the lockdown.
Kerala is home to nearly 35 lakh migrant workers, according to a 2018 report by the state government. Another study—by Gulati Institute of Finance and Taxation—found that the number increases by 2.35 lakh every year.
Kerala witnessed many protests by inter-state migrant labourers after the lockdown.
On April 10, migrant labourers had poured on to the streets in Paippad village in Kottayam district, urging the government to arrange vehicles for them to return home.
On Thursday, a group of migrant labourers in Malappuram district took to the streets demanding transportation to go home.
States like Rajasthan, Jharkhand, Bihar, Kerala, Maharashtra, Odisha, Uttar Pradesh, Punjab and Telangana had requested special trains to ferry migrant workers back to their home states.
Sources said that a list has already been prepared by Railways on the request of chief ministers for special trains and starting Friday, these trains will be run consistently to ferry migrants.
PTI had earlier reported that each railway zone had a "restoration plan" in place to ferry stranded migrants across the country to their destinations.
Resumption of normal services, however, will not take place anytime soon, officials said.
(With inputs from onmanorama, PTI)