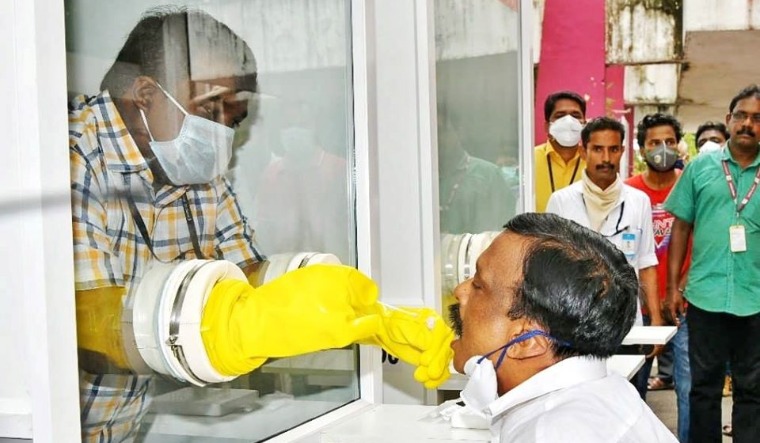 Jason Hickel, an economic anthropologist and a senior lecturer at Goldsmiths, University of London, praised Kerala for the way it handled the COVID-19 pandemic, saying the way the state handled the pandemic puts the 'so-called first world' to shame. "Kerala's COVID-19 response has been humane, caring and successful. They've kept their death toll to 2, and new cases are falling thanks to widespread community testing. It puts the so-called "first world" to shame," he tweeted.
"This is what happens when you have a society that is organised around the welfare of humans rather than around the welfare of capital," he tweeted.
According to his website bio, Hickel, a Fellow of the Royal Society of Arts, serves on the Labour Party task force on international development, the Statistical Advisory Panel for the Human Development Report 2020, and on the Lancet Commission on Reparations and Redistributive Justice.
He is the author of The Divide: A Brief Guide to Global Inequality and its Solutions, where he questions the global financial order on "development" and postulates that "poor countries are poor because they are integrated into the global economic system on unequal terms, and [financial] aid only helps to hide this". He has written for publications like The Guardian, Al Jazeera and Foreign Policy.
On Friday, The Washington Post had credited the "robust response" of Kerala to the coronavirus pandemic. The publication noted Kerala resorted to "aggressive testing, intense contact tracing, instituting a longer quarantine, building thousands of shelters for migrant workers stranded by the sudden nationwide shutdown and distributing millions of cooked meals to those in need". The Washington Post explained that the number of new coronavirus cases in Kerala in the first week of April had dropped "30 per cent" from the previous week.
The report noted Kerala had conducted over 13,000 tests for coronavirus by the first week of April, more than larger states such as Andhra Pradesh and Tamil Nadu. Kerala was also taking a lead in doing rapid tests and walk-in tests. The article explained Kerala faced a "potentially disastrous challenge" from the coronavirus, given the high number of expatriates and foreign tourist arrivals in the state.
The Washington Post article highlighted the saga of a family from Pathanamthitta who had contracted the coronavirus after a visit to Italy. The family had been criticised on social media for allegedly hiding their travel history. One of the family members told the publication the Kerala government counsellors helped them overcome this stigma by regularly calling them.