iPhone 8 could come with a transparent display
Express News Global
Published: January 13, 2017, 8:30 am IST
Apple has been granted a patent for a display with openings between pixels.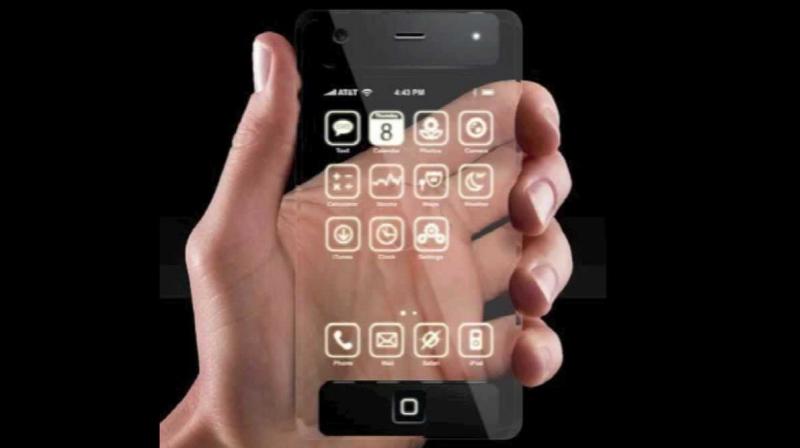 There is much hype surrounding Apple's plans with regards to its 2017 flagship launch as the company completes 10 years since it first launched the first iPhone. The Cupertino tech-giant is planning a major design and specifications overhaul in its speculated iPhone 8 device. From time to time – rumors, speculations and reports regarding the company patenting something keeps the anticipation churning.
A new report published by The Daily Mail claims that Apple has been granted a patent for a display with openings between pixels. The patent is titled, 'Electronic devices have displays with openings,' and is described as:
'An electronic device may have a display. The display may have an active region in which display pixels are used to display images. The display may have one or more openings and may be mounted in a housing associated with the electronic device. An electronic component may be mounted in alignment with the openings in the display. The electronic component may include a camera, a light sensor, a light-based proximity sensor, status indicator lights, a light-based touch sensor array, a secondary display, antenna structures, a speaker, a microphone, or other acoustic, electromagnetic, or light-based component.'
In other words, this technology would essentially allow external objects placed behind the device to be viewed through the screen. This could prove to be a stepping stone for Apple into the field of Augmented Reality. The patent also includes an OLED screen.
Apple is also rumored to be working with Carl Zeiss on an AR project which is expected to go on sale this year. The project is believed to be a wearable headset that can wirelessly connect to iPhones and deliver AR experience to the users.