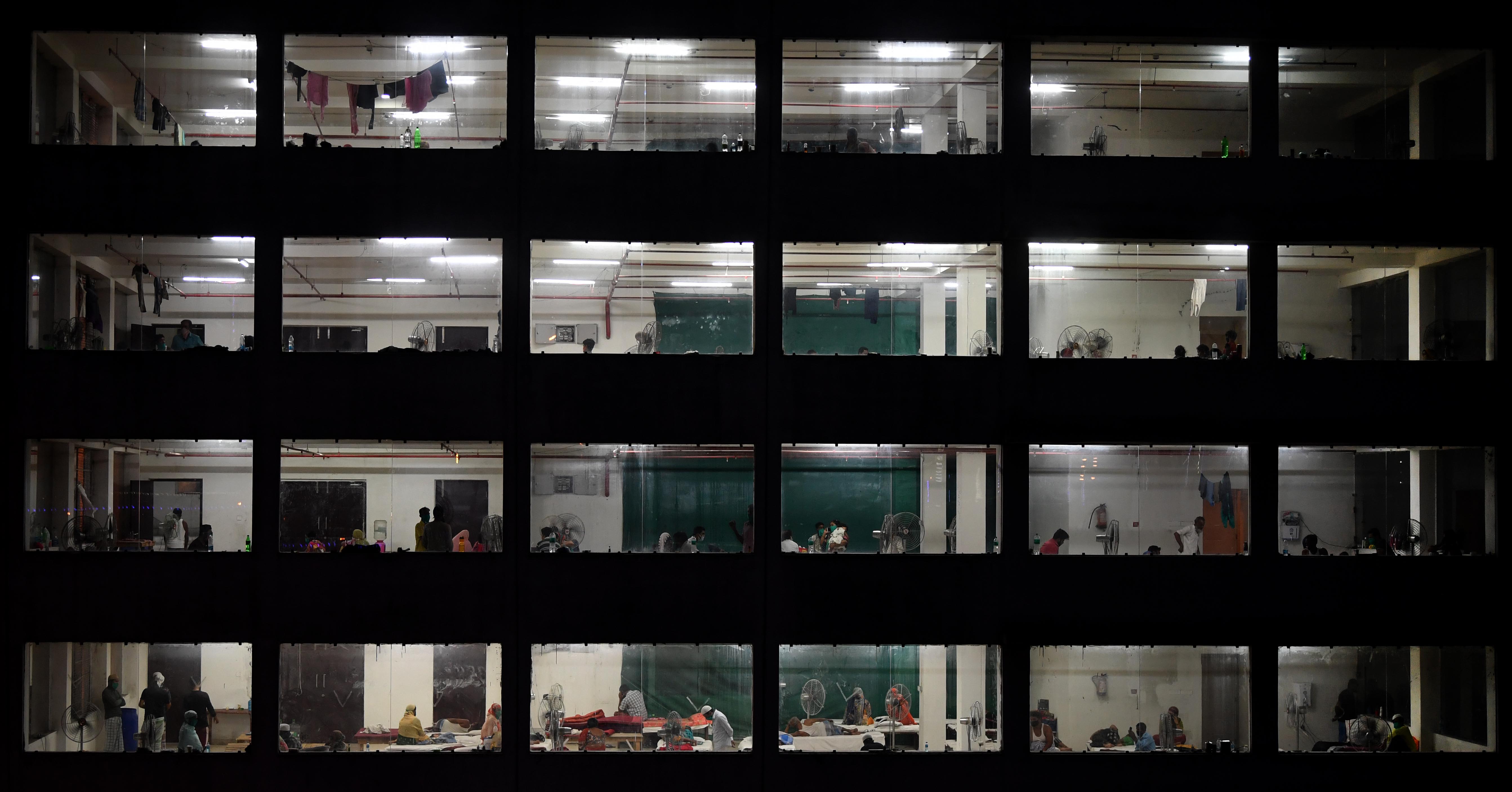 On Friday, as the death toll due to COVID-19 rose to 1,075 and the number of cases climbed to 33,610, another statistic was released by the health ministry. "Looking at the age distribution of the deaths, 14 per cent case fatality was seen below 45 years, 34.8 per cent between 45-60 years, and a 51.2 per cent case fatality was noted among those above 60 years." That is, 48.8 per cent, or almost half, of the 1,075 coronavirus fatalities in India were reported in those aged less than 60. Additionally, comorbidities like diabetes, hypertension, chronic kidney and heart-related issues among others were found in 78 per cent of the deaths.
This stands in sharp contrast, marking a significant shift, when compared to numbers that were released earlier this month. On April 6, health secretary Lav Agarwal had said, quoting statistics, that "the elderly were generally the most at risk". Agarwal said that 19 per cent confirmed COVID-19 cases have been reported among the elderly and 63 per cent deaths have been observed among them. Then, he had said that 37 per cent deaths were reported from people below 60 years, and 63 per cent among people aged 60 and above; At that point of time, 30 per cent deaths among people between 40 to 60 years, and 7 per cent among people below 40 years.
Why is this considered an anomaly? While there are multiple variables, from age to presence of comorbodities and the severity of the symptoms, that govern the Case Fatality Rate (CFR), it was widely considered that elderly were generally the most at risk from the virus. A study by the Chinese Center for Disease Control and Prevention found that those above the age of 80 had the highest fatality rate among all age groups—the CFR stood at 14.8 per cent
In good news, doubling rate and mortality rate improves
According to the health ministry, the doubling rate for COVID-19 cases has improved to 11 days in the country as against the 3.4 days before the lockdown was imposed and the case fatality has been recorded at 3.2 per cent. Doubling rate, in essence, means the time taken for the number of coronavirus infections to double. So, if there is a doubling rate of 1 day, 10 cases of COVID-19 on Thursday would translate to 20 cases on Friday. A doubling rate of 3 days means the 20 case threshold will be reached only on Sunday.
Also, the recovery rate in COVID-19 patients has progressively improved from 13.06 per cent to over 25 per cent in the country over the last 14 days, reported PTI. Joint Secretary Agarwal said the doubling rate of COVID-19 cases in several states is better than the national average.
Doubling rates between 11-20 days:
Delhi (11.3)
Uttar Pradesh (12)
Jammu and Kashmir (12.2)
Odisha (13)
Rajasthan (17.8)
Tamil Nadu (19.1)
Punjab (19.5)
Doubling rate of between 20-40 days:
Karnataka (21.6)
Ladakh (24.2)
Haryana (24.4)
Uttarakhand (30.3)
Kerala (37.5)
Doubling rate of over 40 days:
Assam (59)
Telangana (70.8)
Chhattisgarh (89.7)
Himachal Pradesh (191.6)
Agarwal said a progressive trend is seen in terms of the recovery rate which has improved from 13.06 per cent to over 25 per cent in the country in the last 14 days.
"This is a very positive sign," he said.
State-wise breakup of cases
Maharashtra alone saw its tally crossing 10,000 with 583 new cases during the day, while 27 more people died. The state tops the nationwide tally with total 10,498 confirmed cases and 459 deaths so far. Mumbai alone now accounts for 6,874 confirmed cases and 290 deaths.
Gujarat also saw its tally of confirmed cases rising by 313 to 4,395, while 17 more people died on Thursday to take the state's death toll to 214. Ahmedabad alone has reported more than 3,000 cases and 149 deaths.
The national capital also reported 76 new cases, taking Delhi's total tally to 3,515, while Tamil Nadu, Odisha, Karnataka and West Bengal also reported new cases.
-Inputs from PTI