Hurricane Isaias makes landfall in North Carolinaclose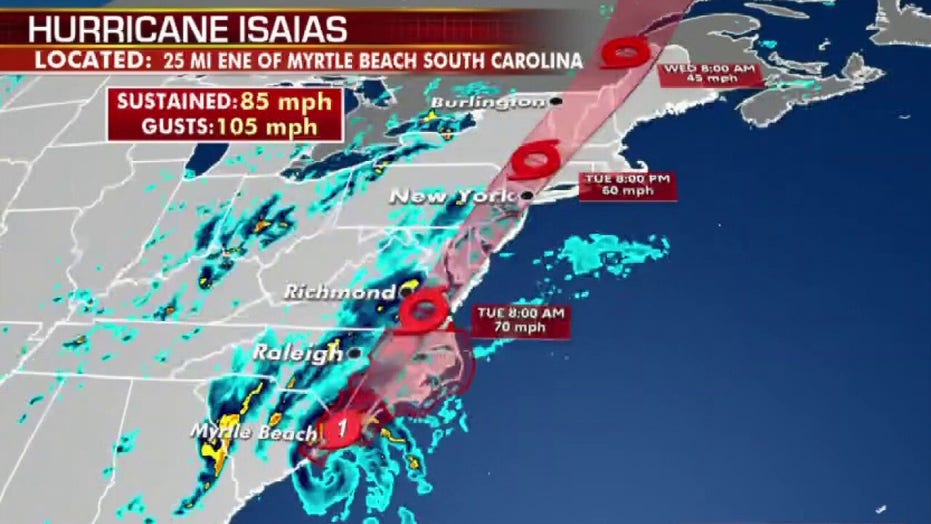 Video
Hurricane Isaias makes landfall in North Carolina
Reports of damage as storm hits land; Rick Leventhal has the latest.
Hurricane Isaias made landfall in North Carolina on Monday night after strengthening into a Category 1 hurricane, according to the National Hurricane Center (NHS)
The storm made landfall around 11:10 p.m near Ocean Isle Beach, N.C., with maximum sustained winds of 85 mph. The NHS warned oceanside residents to brace for storm surge up to 5 feet and up to 8 inches of rain as it moves up the coast.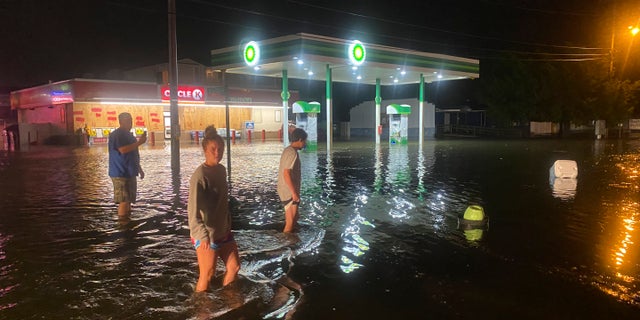 People walk on the flooded Sea Mountain Highway in North Myrtle Beach, S.C., as Isaias neared the Carolinas on Monday night, Aug. 3, 2020. (Jason Lee/The Sun News via AP)
"All those rains could produce flash flooding across portions of the eastern Carolinas and mid-Atlantic, and even in the northeast U.S.," said Daniel Brown, senior hurricane specialist at the U.S. National Hurricane Center.
The Associated Press contributed to this report