Donald Trump's immigration plan may help Indians in the US
Express News Global
TNN | Updated: Nov 13, 2016, 07.55 AM IST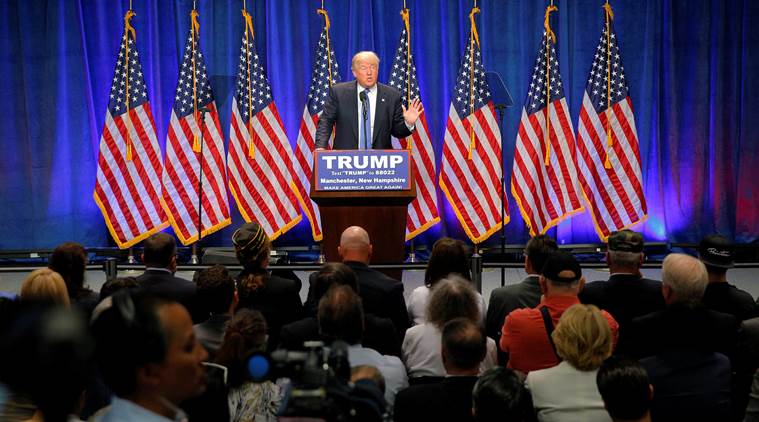 WASHINGTON: Tens of thousands of prospective
Indian immigrants+

already in the US stand to benefit from immigration reforms proposed by

President-elect Donald Trump+

's transition team, even as tens of thousands hoping to come to the US as guest workers will see their prospects diminish. Countries that have promoted or nurtured radical ideologies will have the most to fear.

A Trump administration will execute a 10-point plan to "restore the integrity" of the US immigration system, the transition team announced on Friday, identifying building a wall along the border with Mexico, suspension of visas from certain countries and reforming the legal immigration system among his priorities. The new administration will also focus on radical ideologies, nuclear weapons and cyber-attacks as three areas of threat to national defence and security.
The announcement, conforming to the campaign pledges made by Trump is certain to send a shudder of apprehension in countries, particularly central and Latin American countries, and Islamic countries.
The precise fall-out will take months to determine, but for Indians, there is both good and bad. Reforming the legal immigration system will help thousands of Indians, particularly well-educated ones already in the US, who feel short-changed since the current system favours illegal immigrants who are often beneficiaries of amnesty.
There are thousands of Indians who are in limbo even after more than a decade of legal living in the US, and many of them voted for Trump in the hopes that his administration will fast track legal immigration that will benefit them.
 But the Trump campaign has also warned that their priority will be to protect "American jobs" – which means the reforms will pare down on the
H-1B guest worker visa+

. These were originally meant to be used by companies to hire workers for jobs for which Americans were not available, but increasingly they have become a route to permanent immigration. Protectionists also allege that they have been used to displace American workers and spirit jobs out of the US.