Donald Trump mulling action on religious freedoms
Express News Global
Experts say order could lead to faith-based discrimination.
Updated: February 4, 2017, 7:04 am IST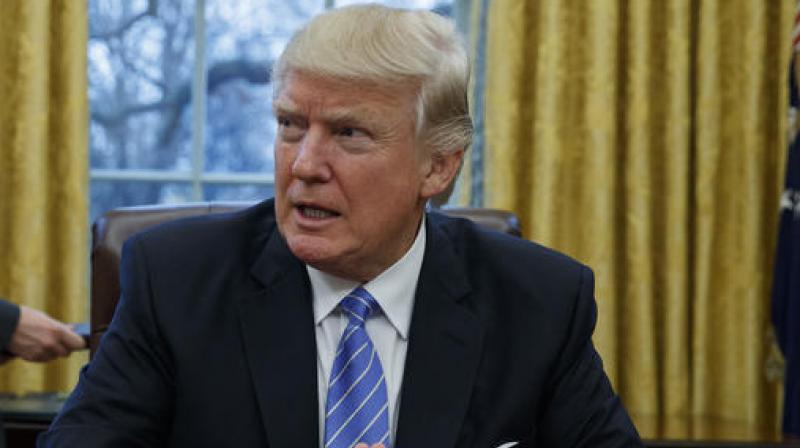 Washington: The Trump administration is planning another controversial executive order which if signed by the President will provide individuals and organisations the option to deny services, employment and other benefits to people based on religion, according to media reports.
The draft order, 'Establishing a Government-Wide Initiative to Respect Religious Freedom' lays out many of the proposals that conservative Christians have been requesting for years, including legal protections for organisations that claim religious objections to providing a range of services, The Wall Street Journal reported. "Such an order, if signed, would likely plunge President Trump into a debate over religious freedom, gay rights and reproductive rights, which has churned through states and courts for years," the report said.
In another report, The Washington Post said the draft order "would provide individuals and organisations wide latitude in denying services, employment and other benefits on the basis of their religious beliefs."
White House press secretary Sean Spicer, however, said the administration has no such plan to issue a directive on this issue. "There are a lot of ideas that are being floated out… until the President makes up his mind and gives feedback and decides that that's final, there's nothing to announce."
According to The Washington Post, President Trump did not discuss any specific actions he might take at the National Prayer breakfast on Thursday, but said: "Freedom of religion is a sacred right, but it is also a right under threat all around us."