Donald Trump inauguration live updates: Heavy security deployed in Washington ahead of swearing-in
About 28,000 security personnel, roadblocks, street barricades and dump trucks laden with sand are part of the security cordon around 3 square miles (8 square km) of central Washington.
By: Express Web Desk | New Delhi | Updated: January 20, 2017 5:20 pm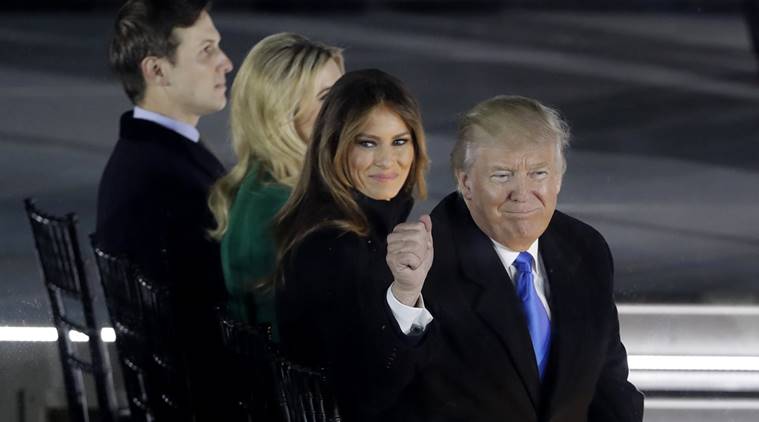 President-elect Donald Trump and his wife Melania Trump attend a pre-Inaugural "Make America Great Again! Welcome Celebration" at the Lincoln Memorial in Washington. (Source: AP)
President-elect Donald Trump will take oath as the 45th President of the United States of America on Friday. The Republican will succeed Democrat Barack Obama, who served two terms as the President of the nation, on Friday at noon, local time, (10.00 pm IST). Meanwhile, heavy security has been deployed in Washington ahead of Trump's inauguration as thousands of people have descended on the streets of New York to express their displeasure with his coming administration. Approximately 900,000 people, including both Trump supporters and opponents, are expected to assemble on Washington's streets for the inauguration ceremony.
WATCH VIDEO
Here are the LIVE updates: