Coronavirus: Italy in 'massive shock therapy' pledge to offset virus impact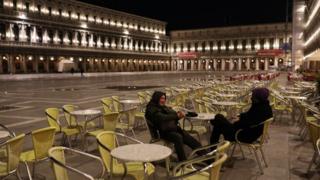 Italy's government has pledged to further increase spending in a "massive shock therapy" to offset the economic impact of the coronavirus outbreak.
The country is struggling to adapt to the most restrictive measures since World War Two, introduced on Sunday.
Up to 16 million people in Lombardy and 14 provinces need special permission to travel under new quarantine rules.
Italy it the world's worst-hit country after China with 366 deaths now confirmed in the European nation.
All of Italy's 20 regions have confirmed cases, and the total number of infections now stands at 6,387.
How is the government responding?
On Monday, Prime Minister Giuseppe Conte said the government would pump more money to mitigate the impact of the outbreak.
He also said Italy would overcome the virus if people followed the rules, adding that the sacrifices required were for the good of all.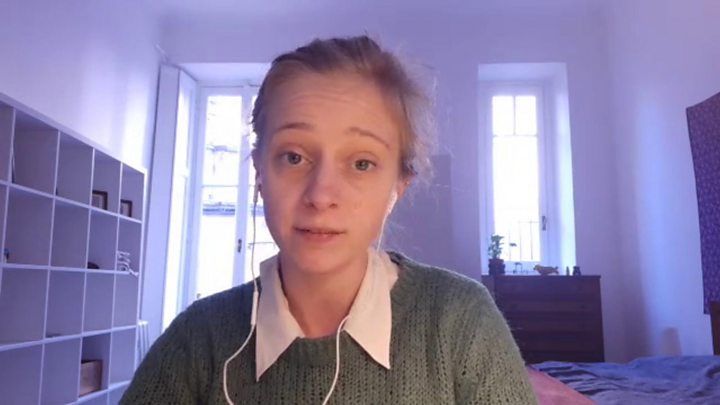 Separately, Economy Minister Roberto Gualtieri said "the government will spare no effort to ensure that a package of measures is agreed at the EU level in co-ordination with the whole international community".
On Monday morning, the main share index in Milan, the industrial powerhouse at the heart of the worst affected area, opened down more than 8%.
Have you or someone you know been affected by coronavirus? Share your experiences by emailing haveyoursay@bbc.co.uk.
Please include a contact number if you are willing to speak to a BBC journalist. You can also contact us in the following ways:
Or use the form below
Your contact details Name (optional) Your E-mail address (required) Town & Country (optional) Your telephone number (optional) Comments (required)
If you are happy to be contacted by a BBC journalist please leave a telephone number that we can contact you on. In some cases a selection of your comments will be published, displaying your name as you provide it and location, unless you state otherwise. Your contact details will never be published. When sending us pictures, video or eyewitness accounts at no time should you endanger yourself or others, take any unnecessary risks or infringe any laws. Please ensure you have read the terms and conditions.