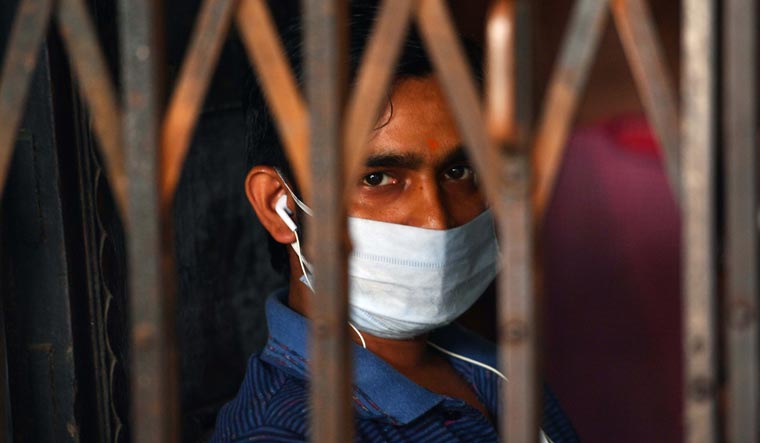 Union Health Secretary Preeti Sudan, in a letter to chief secretaries of all states and Union Territories, designated districts into Red, Orange and Green Zones. "Since recovery rates have gone up, districts are now being designated across various zones duly broad-basing the criteria," Sudan wrote, reported ANI. "The classification is multi-factorial and takes into consideration incidences of cases, doubling rates, extent of testing and surveillance feedback. Some states have raised issues on certain districts being included in red zone, but this is a dynamic list and will be revised on a weekly basis," according to the letter.
According to the letter, Andhra Pradesh and Bihar each have 5 districts each in the red zone, Delhi has 11, Jammu and Kashmir has 4, Jharkhand has 1, Karnataka has 3, Kerala has 2, Maharashtra has 14, Odisha has 3, Tamil Nadu has 12, Uttar Pradesh has 19 and West Bengal has 10.
"A district will be considered under Green Zone, if there are no confirmed cases so far or there is no reported case since last 21 days in the district," according to Sudan. "In buffer zones, extensive surveillance for cases through monitoring of ILI/SARI cases in health facilities has to be taken up. States are requested to delineate the containment zones and buffer zones in the identified red and orange zone districts and notify the same," she said, reported the news agency ANI.
Some districts in Red Zones
In Andhra Pradesh, for instance, Kurnool, Guntur and Chittur are in the Red Zone, while Vizianagaram is in the Green Zone. In Bihar, Munger, Patna, Rohtas and Gaya are all in the Red Zone. In Delhi, South East, Central, North, South, North East, West, Shahdara, East, New Delhi, North West and South West are all in the Red Zone. In Gujarat, Ahmedabad, Surat, Vadodara, Gandhinagar are all in the Red Zone.
In Jammu and Kashmir, Bandipora, Shopian, Anantnag and Srinagar are in the Red Zone. In Jharkhand, Ranchi is in the Red Zone. In Karnataka, Bengaluru Urban, Bengaluru Rural and Mysuru are in the Red Zone.
In Kerala, Kannur and Kottayam are in the Red Zone. In Madhya Pradesh, Indore, Bhopal and Ujjain are in the Red Zone. In Maharashtra, Mumbai, Pune, Thane, Nashik and Palghar, for instance, are in the Red Zone. In Punjab, Jalandhar, Patiala and Ludihiana are in the Red Zone. In Rajasthan, Jaipur,Jodhpur, Kota and Ajmer are in the Red Zone. In Tamil Nadu, Chennai and Madurai are among those districts in Red Zone.
In Uttar Pradesh, Agra, Lucknow, Saharanpur, Varanasi, Meerut, Mathura, Aligarh and Muzaffarnagar are in the Red Zone.