Bugatti Chiron Can Go From 0-402-0 Kmph In Less Than 60 Seconds
Express News Global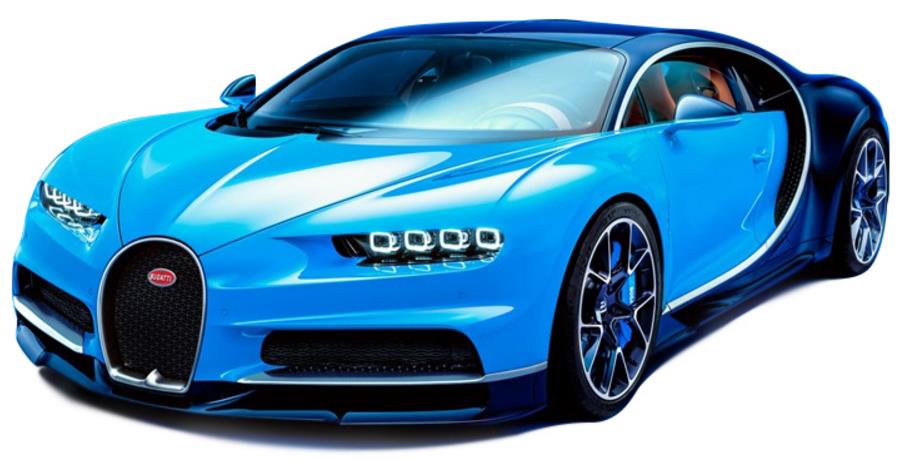 HIGHLIGHTS
It is powered by a 8.0-litre, quad-turbo W16 engine
The Bugatti Chiron can dispatch a top-speed of 420 kmph
Bugatti will produce only 500 units of the Chiron
Bugatti Chiron has been making waves in the motoring world since it was first announced. Powered by the 8.0-litre, quad-turbo W16 engine developing 1,480 bhp. The Bugatti Veyron replacement, which made an appearance last year at the 2016 Geneva Motor Show, has already laid claim to the title of the world's most powerful production street car. A latest revelation in reference to its specification makes the hypercar even more impressive – Wolfgang Durheimer, CEO, Bugatti told Evo UK magazine that the Chiron can sprint from 0 kmph to 402 kmph (250 mph) and come to a stop again in less than 60 seconds.
The French carmaker's latest hypercar develops 1,480 horsepower and 1,600 Nm and can accelerate from a standstill to 100 kmph in under 2.5 seconds, to 200 kmph in less than 6.5 seconds, and to 300 kmph in under 13.6 seconds. Furthermore, the Bugatti Chiron can dispatch an electronically-limited top-speed of 420 kmph. Interestingly, reports claim the car can achieve over 451 kmph without the limiter, perhaps even 463 kmph. However, the limiter is necessary considering the fact that the tyres apparently can not endure the maximum speed.
The Bugatti Chiron's nutty performance can be attritubuted to, among a handful of other factors, its turbocharging system. Much like the Veyron, the Chiron also gets four turbos albeit they're 69 per cent larger than that of the Veyron's. To stave off the turbo lag, the Bugatti Chiron employs a two-stage system where the first two turbos are activated at 1,900 rpm and the exhaust is channeled into a flap that activates the remaining two turbos at 3,800 rpm, thus engaging the quad-turbo stage.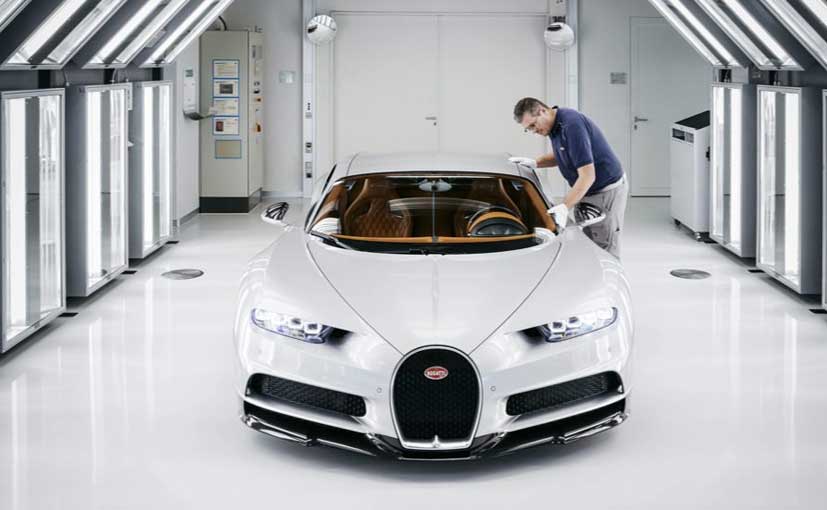 The Bugatti Chiron's production run will be limited to 500 units. The company has already commenced the model's production at its facility in Molsheim, where currently 12 units of the Chiron are being assembled. These 12 units of the Bugatti Chiron will be delivered to customers in the first quarter of 2017. Bugatti plans to manufacture another 70 models of the car this year.