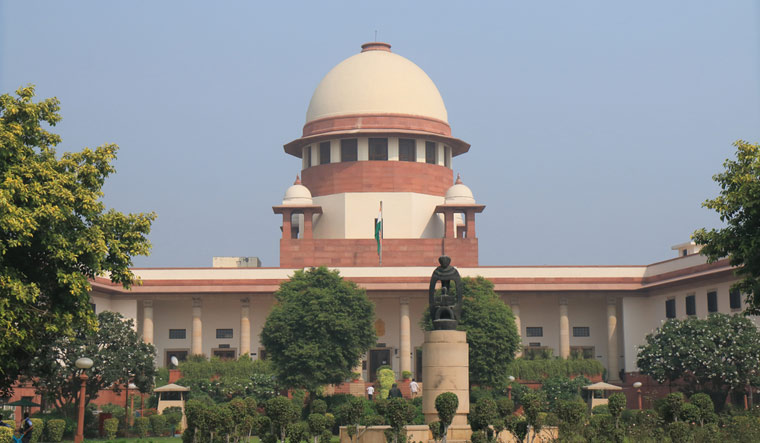 The Supreme Court on Monday ruled that Madhya Pradesh Governor Lalji Tandon was right in seeking a floor test in the state last month, when the Congress-led government was plunged into crisis. Then chief minister Kamal Nath resigned on March 20, hours before a floor test mandated by the Supreme Court. The state had been in political crisis for two weeks prior to that as 22 MLAS loyal to Jyotiraditya Scindia resigned from the Assembly, reducing the Congress-led government to a minority.
The bench of Justices D.Y. Chandrachud and Ajay Rastogi ruled on Monday the "Governor was right in ordering the floor test and that it was necessary as the government had lost the majority."
Chandrachud said the Supreme Court was giving a 68-page judgement on the powers of the governor, explaining the "constitutional laws and powers of governor". The Supreme Court ruled, "There's no impediment to a governor asking a chief minister to show majority".
Shivraj Singh Chouhan, who has since become chief minister of Madhya Pradesh again, and other BJP leaders had petitioned the Supreme Court in March, alleging that Kamal Nath's government was not heeding the governor's directive for a floor test. The Congress then contended that the governor could not interfere with the running of the legislature.
Justice Chandrachud was quoted by LiveLaw as saying, "In a sitting house there are two modalities, no confidence motion or floor test. There has been no judgment since the S.R. Bommai case on why floor test is necessary. In Bommai [case], the governor has exercised power under Article 356."
The Supreme Court rejected the argument of Congress party lawyer Abhishek Manu Singhvi who contended the governor cannot pass an order. The Supreme Court noted the "Governor is not taking any decision by himself. Governor is calling a floor test."