Beware of new WhatsApp threat offering free internet without Wi-Fi
Express News Global
Published: January 12, 2017, 12:59 pm IST
There is no such thing as free internet without Wi-Fi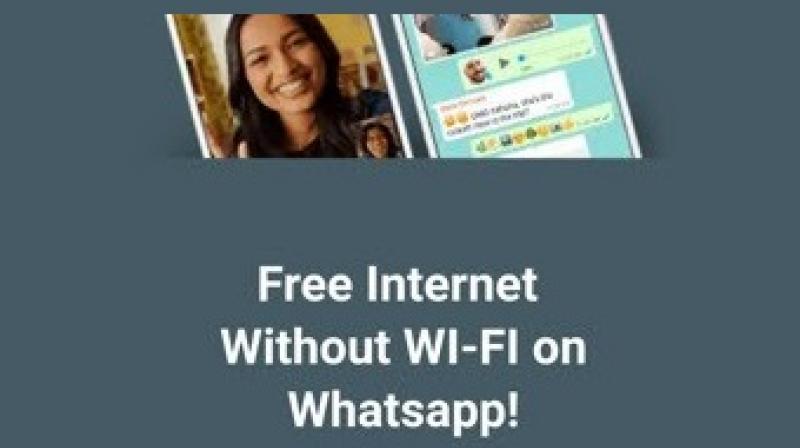 WhatsApp being one of the most popular messaging platforms for sharing information, chatting and random news, is also known for spreading rumours and scams. While there have been many instances where people fall victim to hoax information and scams, one more has just been reported that offers free internet without a Wi-Fi connection. No this is not a particular SIM card offer that allows you to send messages without a data connection, but is a complete scam, luring you to click on ads, download apps and even attack your smartphone with malware.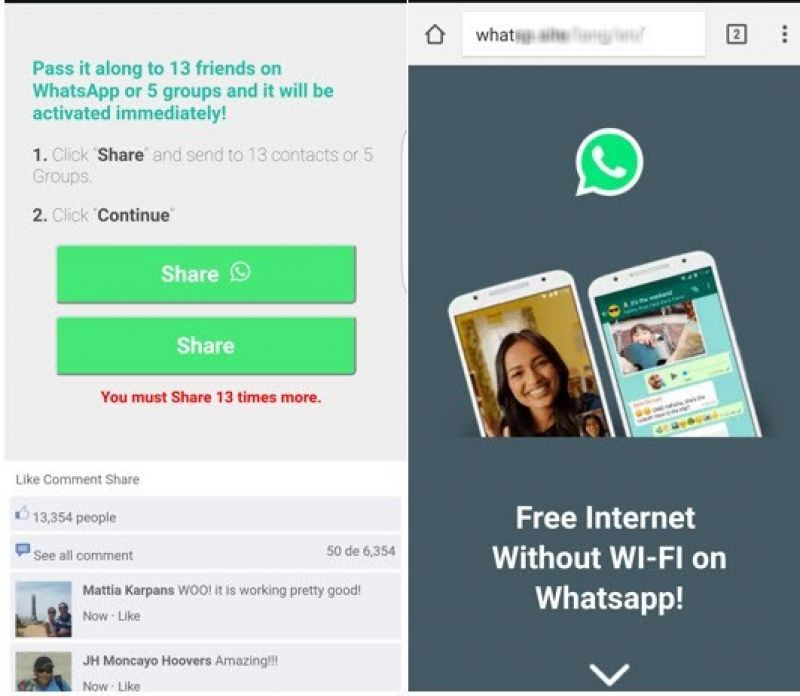 Reported by Welivesecurity, a WhatsApp scam message is spreading around internationally and changes language according to the country it appears in. The message promises the user with free interent services without the need for using Wi-Fi connectivity. The message usually arrives from a known friend who falls victim to such chain messaging scams. The message asks the user to send/recommend a few friends or share within groups about the new 'free service' to claim the benefits. Once the message is shared to an X (at least 13 people) amount of contacts/groups, the user is then allowed to proceed ahead to claim his 'free service'. This way the scam is spread with more people as a chain reaction, luring the user into obtaining something free.
The link in the message later takes the user to various websites, which then forces you to either visit another website with ads or malware, or even download a few apps from the app stores or from third-party app stores. At the end, the user still tried to find the 'free' offer, but fails to get any, only to realise that he was fooled. However, in the bargain, the user has already spread the message around and more people are clicking on the message links, forwarding it even further to their friends. The scamster gains money by advertisements shown and even apps downloaded by users.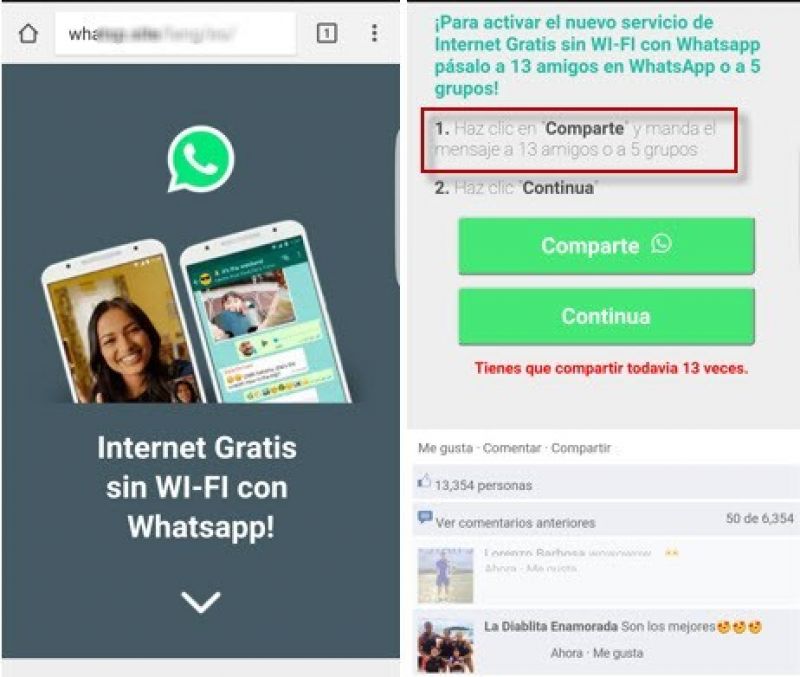 Please note that there is no such thing as free internet, especially without Wi-Fi. You will either pay for the internet from your mobile data package or even worse, you could be downloading backdoor viruses that could be leaking out all your sensitive information from your phone, and draining your data balance. Do not share any such messages around. Check if the message is legit before spreading the news around.