Baahubali 2 Movie Review: Prabhas Is A Hero To Celebrate In Film That's Better Than The Original
New Movie
Express News Global
Baahubali 2: Rajamouli never slackens his grasp on the account. Prabhas is a saint to celebrate. This is the uncommon spin-off that is superior to the first
Raja Sen | April 28, 2017 14:52 IST
Baahubali 2: Prabhas in Baahubali: The Conclusion
Genre: Action, Drama

Cast: Prabhas, Rana Daggubati, Anushka Shetty, Tamannaah Bhatia, Ramya Krishnan, Sathyaraj, Nassar

Director:SS Rajamouli
Amarendra Baahubali doesn't have the best mustache. The correct end is nestled into the left is lost in stubble, and it could utilize some legitimate spinning. Under these coolly unkempt stubbles we see a considerably low-threw cummerbund, tied – freely – around a man with a for the most part unhurried walk. This is a ruler naturally introduced to strength, one who wears control gently and easily, and doesn't have anything to demonstrate.
This could be said of the chief S Rajamouli too, who made artistic history
with the principal Baahubali a few years prior. Titled The Beginning, it was a sword-and-shoes epic mounted on a scale Indian film had never observed. It gave us not insignificant legends and miscreants but rather its own mythology, disclosing to us the narrative of a lost princeling coming back to claim his legitimate honored position. This film – The Conclusion
– discloses to us why he was lost in any case, while explaining on a sensational disclosure the principal film finished with.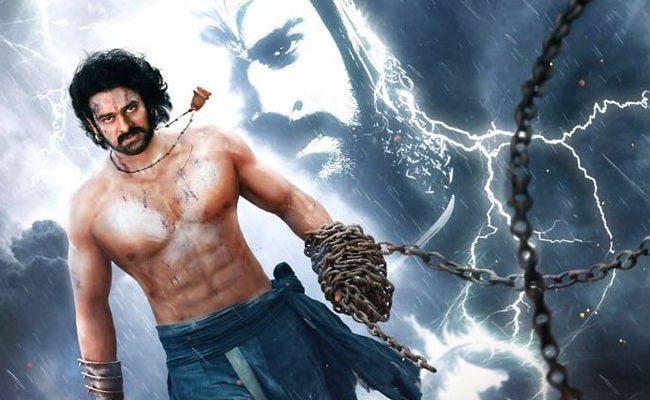 Baahubali 2 Movie Review: Prabhas in Baahubali: The Conclusion
This is the uncommon continuation that is superior to the first. Rajamouli's unique Baahubali was connecting with and successful yet essentially overstuffed, with waterfalls and an odd sentimental track and very numerous tunes for the class, while this film is significantly more guaranteed about both story and tone. The story continues energetically and intriguingly, and Rajamouli has a present for swerving far from what seems self-evident.
As does his driving man, Prabhas. This is a mammoth film, an unsubtle blockbuster with a Haatim Tai tasteful and the spirit of a shrieky lyrics, however Prabhas plays Baahubali Senior no sweat.
This driving man doesn't make confronts or enable his nostrils to display his outrage, and his dry power serves the film sublimely. He is a saint to celebrate, and keeping in mind that his mustache may hang – for he is too cool to ever be vain – his shoulders never do. In this story of kartavya and parkourtavya, he discovers little twists, similar to the way he watches dazzle equity being done while he looks somewhat judgmental about the entire thing, or the way he roosts on a position of authority in the opening scenes, moving onto it and extending as he terrains, as though posturing for a schedule. What an agile man.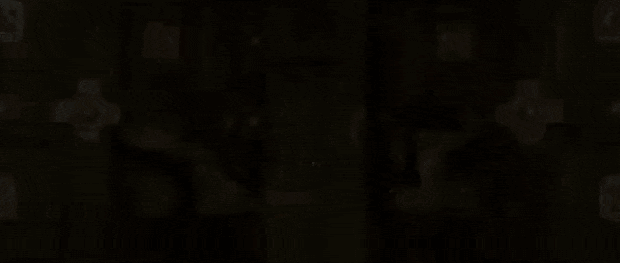 GIF courtesy: Dharma Productions
He doesn't get much time for honored position posturing, in any case. Intrigues are in the air, and – like at a service gone before by Warren Beatty and Faye Dunaway – Baahubali finds the declaration for his crowning celebration adjusted, with group dumbstruck as the royal position goes to his stepbrother Bhallala Deva, played by the great (and jacked) Rana Daggubati. Baahubali and Bhallala may be adversaries for the kingdom, yet the film's basic leadership lies with the two prevailing ladies in Baahubali's reality, the ruler mother Sivagami (Ramya Krishnan) and his princess lady of the hour, Devasena (Anushka Shetty).
The film begins off delicately, with Baahubali and his man-at-arms Katappa – played by Sathyaraj, who gives the affable character with overpowering warmth – in comic mode as they approach the warrior princess Devasena professing to be blockheads. Things remain quiet till there is an assault, and – in my most loved activity minute – the cool and gathered legend jumps into the air and shoots off three bolts in one go, a cash shot if at any point there was one.
Things get louder as they go on – with a multitude of blazing dairy animals, trust you me – however Rajamouli never relaxes his hold on the account. This film remains tight notwithstanding a 171 moment running time, with elegantly composed characters and inspirations. The issue, in any case, is that with about four-fifths of the new film playing out as a flashback, it leaves next to no opportunity to agreeably tie things up once we come back to the present. The peak is fittingly monstrous and barrels ahead ballistically, set around a goliath statue Mayawati would support, yet it required breathing room. The general population's insurgency is lessened to a couple shouts; Avanthika, the warrior princess of the primary film, is left completely without lines this time around. Bhallal Deva essentially doesn't have enough time to show up really undermining, notwithstanding his horrendous execution and saber-toothed breastplate.
Some portion of this grumbling may, maybe, be only me clamoring for a greater amount of Rajamouli's narrating, and not needing the adventure to end at this time. He is a proficient movie producer with a solid comprehension of epic punctuation, and – for all his obvious iconography and enormous setpieces – his littler touches are what remain with me. There is much to acknowledge in the multifaceted design of the symbol painted on the characters' temples, the nitty gritty scale models Baahubali makes of his tasks before developing them, and lines like one about giving a lady of the hour with such a large number of gems that she'd require a year prior to she could rehash them.
Indeed, even the legendary place that is known for Mahishmati is appeared, in all its faultlessness, as unbending. Sufficiently unbending to break the poles of its own boats as they enter. It's fortunate their champion is sufficiently secure to bow when he should.