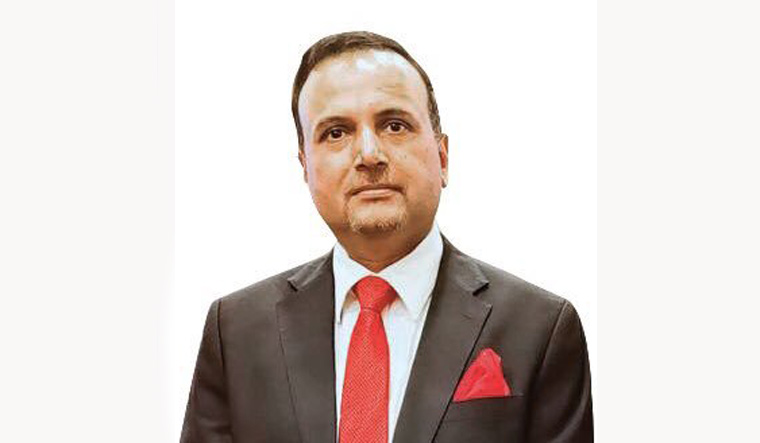 Relations between two countries cannot be defined on the basis of a few tweets, said Ministry of External Affairs spokesperson Anurag Srivastava on Thursday, in response to questions about whether Gulf nations were worried about alleged Islamophobia in India. Srivastava stressed that India's relations with the Gulf nations were "friendly and cooperative".
The Organisation of Islamic Cooperation (OIC), a group of 57 nations, had earlier tweeted about an "unrelenting" and "vicious" Islamophobic campaign in India, "maligning Muslims for spread of COVID-19 as well as their negative profiling in media subjecting them to discrimination & violence with impunity." India had responded saying the OIC statement was not just "deeply regrettable" but "factually incorrect and misleading".
Srivastava sought to correct the image, saying that both Prime minister Narendra Modi and External Affairs Minister S. Jaishankar were in constant touch with their counterparts in the Gulf nations, with regard to the situation emerging from the COVID-19 crisis. He said these nations had not just requested India for medicines, but also for the services of doctors and nurses. "These countries are deeply committed to good relations with India," he said adding that they had all appreciated India's efforts in keeping up an "uninterrupted supply of food and other essentials during the Ramzan period," ensuring food security for them.
Srivastava reiterated that Kuwait had actually requested India for a Rapid Response Team, which India had promptly sent. The team stayed in Kuwait for a fortnight, setting up the infrastructure in the country to deal with the pandemic, and also to impart some basic training.
India, on the other hand, was appreciative of the help that these nations were extending to the stranded workforce including extending their stay visas. "It is important to recognise relations, and not give attention to the misuse of social media," the spokesperson added. Srivastava also said that these countries wanted a priority discussion with India on post-COVID-19 recovery plans.
India has been in focus ever since the Tablighi Jamaat cluster of infections was uncovered in Delhi, as many of those who attended the meeting went on to spread cases across the country. However, the problem was as much a creation of the government, both state and centre, as officials were unaware of such a meeting happening at a time when gathering had been disallowed. Also, several of the foreign delegates had come on wrong visas. However, the community came at the receiving end of a lot of hate in the following days as they were blamed for spreading the infection across the country.
Recently, the United States Commission on International Religious Freedom designated India as a country of particular concern for engaging in and tolerating systematic, ongoing and egregious religious freedom violations. India promptly hit back. "Its [the USCIRF's] biased and tendentious comments against India are not new. But on this occasion, its misrepresentation has reached new levels. It has not been able to carry its own Commissioners in its endeavour. We regard it as an organisation of particular concern and will treat it accordingly," Srivastava had stated earlier.
However, rejecting the statement may not be enough for India. With lakhs of Indian nationals working overseas, eroding faith in India's secular credentials could make employment prospects for these Indians difficult after the pandemic. Gifts of medicine and India's role in maintaining the food chain may not suffice as appeasement.