9,742 new coronavirus COVID-19 cases take Andhra Pradesh's total to 3.16 lakh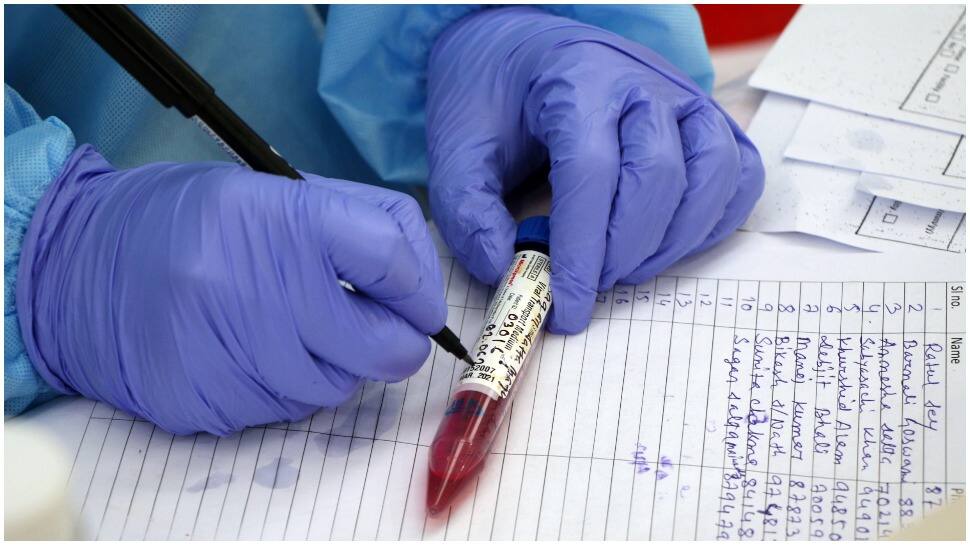 Amaravati: Andhra Pradesh on Wednesday (August 19, 2020) reported 9,742 fresh COVID-19 infections that took the state's total tally to 3.16 lakh.
As per the latest health bulletin, the total tally has now jumped to 3,16,003.
There were 8,061 COVID-19 recoveries in the state, while 86 people succumbed to COVID-19 in the last 24 hours.
Andhra Pradesh on Tuesday conducted 57,685 COVID-19 tests, stated the health bulletin.
State's active cases increased to 86,725, while the death count now stands at 2,906.
#COVIDUpdates: 19/08/2020, 10:00 AM
రాష్ట్రం లోని నమోదైన మొత్తం 3,13,108 పాజిటివ్ కేసు లకు గాను
*2,23,477 మంది డిశ్చార్జ్ కాగా
*2,906 మంది మరణించారు
* ప్రస్తుతం చికిత్స పొందుతున్నవారి సంఖ్య 86,725#APFightsCorona #COVID19Pandemic pic.twitter.com/TQJ750x5Dg

— ArogyaAndhra (@ArogyaAndhra) August 19, 2020
The total number of recoveries by Wednesday morning rose to 2,23,477
In the past 24 hours, the East Godavari district that is the worst-hit district across Andhra reported the most number of cases – 1,399, followed by Anantapur at 1,123.
West Godavari (919), Visakhapatnam (835), Chittoor (830), Kurnool (794) and SPS Nellore (755) were the other districts to report a large number of confirmed infections in the last 24 hours.
Andhra has so far tested 30,19,296 COVID-19 samples, according to the latest health bulletin.