2020 Northeast Conference women's basketball tournament: Matchups, players to know and moreclose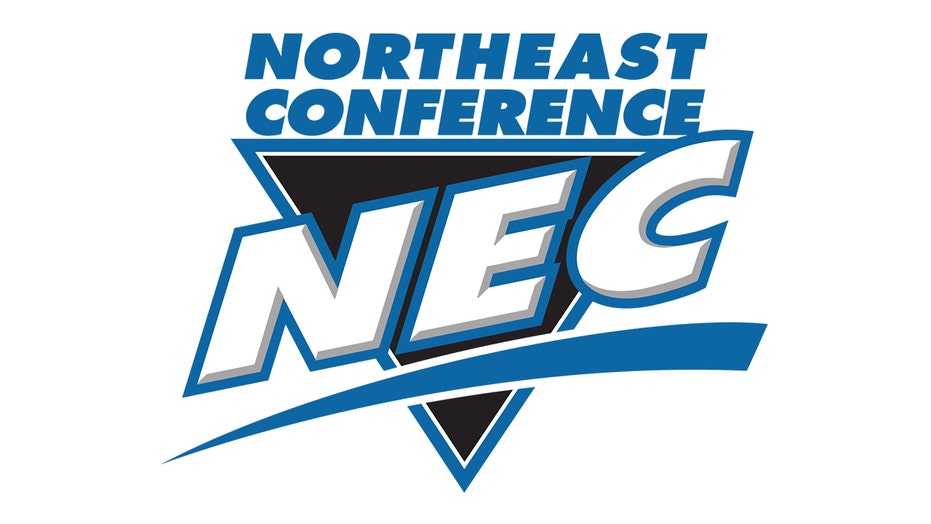 Video
Fox News Flash top headlines are here. Check out what's clicking on Foxnews.com.
The 2020 Northeast Conference women's basketball tournament will determine which team gets an automatic bid to the NCAA Women's Basketball Tournament.
The tournament is set to begin March 9 and run through March 15, taking place on the campus of the highest-seeded school.
Eight of the conference's 11 schools made the tournament.
CLICK HERE FOR MORE COLLEGE BASKETBALL COVERAGE
Here is the schedule for the Northeast tournament.
MARCH 9 – QUARTERFINALS
No. 1 Robert Morris vs. No. 8 Wagner (7 p.m. ET)
No. 2 Mount St. Mary's vs. No. 7 Long Island (7 p.m. ET)
No. 3 Fairleigh Dickinson vs. No. 6 Bryant (7 p.m. ET)
No. 4 Saint Francis (PA) vs. No. 5 Sacred Heart (7 p.m. ET)
MARCH 12 – SEMIFINAL
Quarterfinal winner vs. Quarterfinal winner (7 p.m. ET)
Quarterfinal winner vs. Quarterfinal winner (7 p.m. ET)
MARCH 15 – CHAMPIONSHIP
Semifinal winner vs. Semifinal winner (2 p.m. ET)
**
NORTHEAST CONFERENCE WOMEN'S BASKETBALL CHAMPIONSHIP HISTORY
5 PLAYERS TO KNOW
EMILIJA KRISTA GRAVA, WAGNER: Emilija Krista Grava was one of the conference's leading scorers during the 2019-20 season. The Seahawks forward averaged 16 points and 6 rebounds per game in the regular season.
ADRIANNE HAGOOD, SACRED HEART: Adrianne Hagood helped Sacred Heart to 12 wins during the season. Hagood had a 15.5 points-per-game average during the season.
BRANDY THOMAS, LONG ISLAND: Brandy Thomas starred for Long Island this season. She was averaging 14.7 points and 7.7 rebounds during the regular season.
NNEKA EZEIGBO, ROBERT MORRIS: Nneka Ezeigbo was the tournament MVP last year. She was averaging 14 points and 8.2 rebounds per game this season.
MICHAELA HARRISON, MOUNT ST. MARY'S: Michaela Harrison is averaging 12.5 points for Mount Saint Mary's – the No. 2 seed in the conference tournament. She added 2.1 rebounds and 2.4 assists to her averages as well.
**
2019 CHAMPION
Robert Morris is the reigning Northeast champion. They defeated Saint Francis (PA) last year, 65-54.