2020 American Athletic Conference men's basketball tournament: Matchups, players to know & moreclose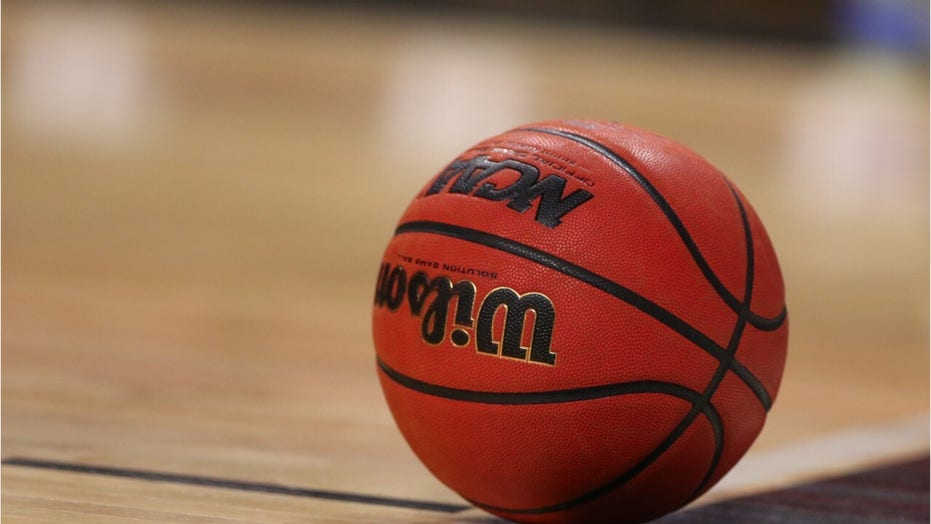 Video
With March Madness around the corner, here is what you need to know about the American Athletic Conference.
The 2020 American Athletic Conference men's basketball tournament will determine which team gets an automatic bid to the NCAA men's Basketball Tournament.
The tournament begins March 12 and runs through March 15, taking place at the Dickies Arena in Fort Worth, Texas.
Each of the conference's 12 teams made the tournament.
CLICK HERE FOR MORE COLLEGE BASKETBALL COVERAGE
Here is the schedule for the AAC tournament.
**
MARCH 12 – FIRST ROUND
No. 8 Central Florida vs. No. 9 South Florida (1 p.m. ET)
No. 5 Connecticut vs. No. 12 Tulane (3 p.m. ET)
No. 7 SMU vs. No. 10 Temple (8 p.m. ET)
No. 6 Memphis vs. No. 11 East Carolina (10 p.m. ET)
MARCH 13 – QUARTERFINALS
No. 1 Cincinnati vs. First Round Winner (1 p.m. ET)
No. 4 Wichita State vs. First Round Winner (3 p.m. ET)
No. 2 Houston vs. First Round Winner (7:30 p.m. ET)
No. 3 Tulsa vs. First Round Winner (9:30 p.m. ET)
MARCH 14 – SEMIFINALS
Quarterfinal Winner vs. Quarterfinal Winner (3 p.m. ET)
Quarterfinal Winner vs. Quarterfinal Winner (5 p.m. ET)
MARCH 15 – CHAMPIONSHIP
Semifinal Winner vs. Semifinal Winner (3:15 p.m. ET)
**
AMERICAN ATHLETIC CONFERENCE MEN'S BASKETBALL CHAMPIONSHIP HISTORY
5 PLAYERS TO KNOW
JARRON CUMBERLAND, CINCINNATI: Jarron Cumberland, who led Cincinnati to a tournament title last year, was named the American Athletic Conference Player of the Year. He is averaging 15.5 points, 3.8 rebounds and 4.9 assists per game.
TRE SCOTT, CINCINNATI: Tre Scott is averaging 11.4 points and 10.5 rebounds for Cincinnati this season. He was among the players on the All-American Athletic Conference First Team.
CHRISTIAN VITAL, CONNECTICUT: Christian Vital helped the Huskies to a No. 5 seed in the AAC tournament. He is averaging 16.4 points and 6.3 rebounds per game.
PRECIOUS ACHIUWA, MEMPHIS: Precious Achiuwa is among the players to finish the regular season, averaging a double-double. Going into the AAC tournament, Achiuwa has 15.8 points and 10.8 rebounds per game averages.
MARTINS IGBANU, TULSA: Martins Igbanu is averaging 13.6 points and 5 rebounds per game for Tulsa. He was named to the All-AAC First Team.
**
2019 CHAMPION
Cincinnati repeated as champions in 2019. The Bearcats topped Houston, 69-57. Jarron Cumberland was named MVP.