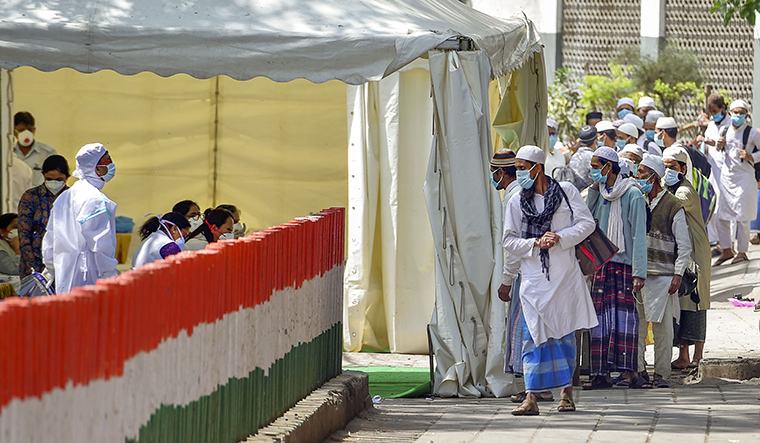 Following the directives of Haryana Home Minister Anil Vij, Nuh police on Saturday booked 16 followers of Tablighi Jamaat and 19 rural officials, including sarpanches, for attempt to murder.
While Jamaatis were booked for not disclosing their travel to Nizamuddin Markaz, the panchayat samitis and sarpanches were booked for allegedly concealing information about the Jamaatis being harbored in rural mosques.
The FIRs have been registered at various police stations across Pinnangwan, Nagina and Nuh blocks under Sections 188, 269, 270, 307, 120B of IPC and Sections 2, 3 and 4 of Epidemic Disease Act.
The district authorities held them accountable for intentionally threatening public health and safety.
"While the Jamaatis, including foreign nationals, never submitted for medical screening or declared their visit to Markaz, the local panchayat and officers concerned including sarpanches did not inform the administration about the non-residents harbored in local mosques. We had to get them through raids. They have put the entire district at risk," said Nuh DC Pankaj Kumar.
Nuh has so far registered 44 COVID-19 positive cases with 37 being the Jamaatis. Reports of around 200 Jamaatis are still awaited. Over 400 Jamaatis are under quarantine in the district.